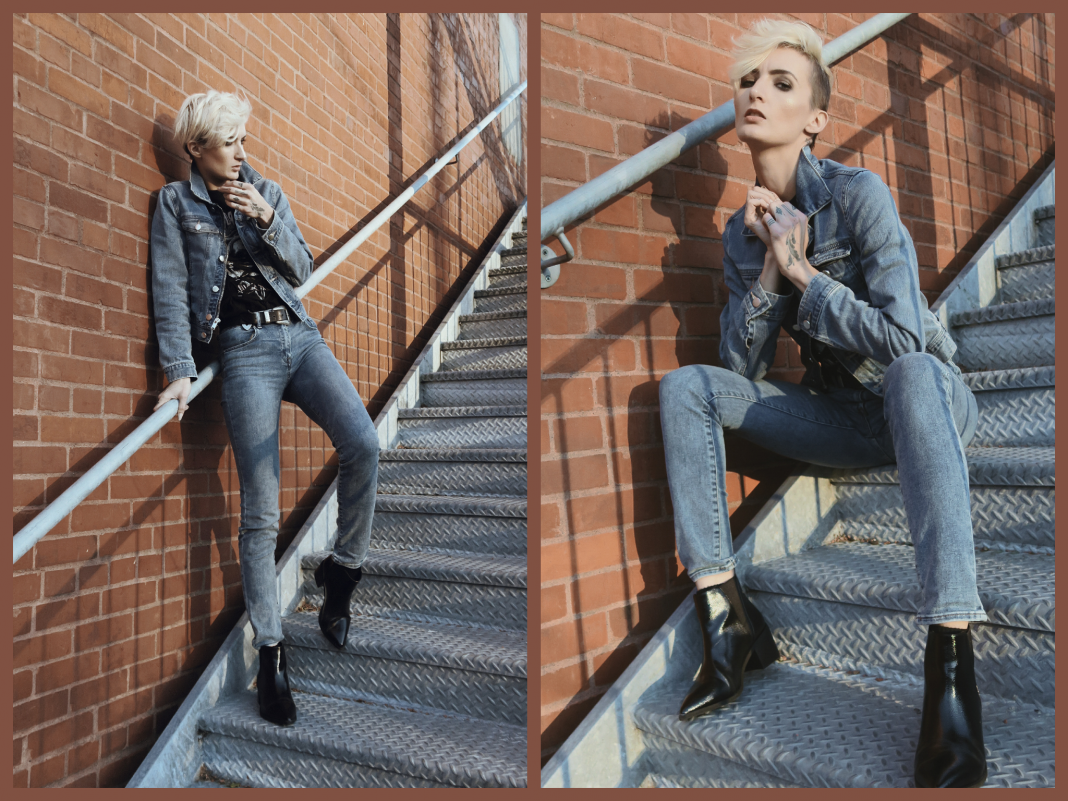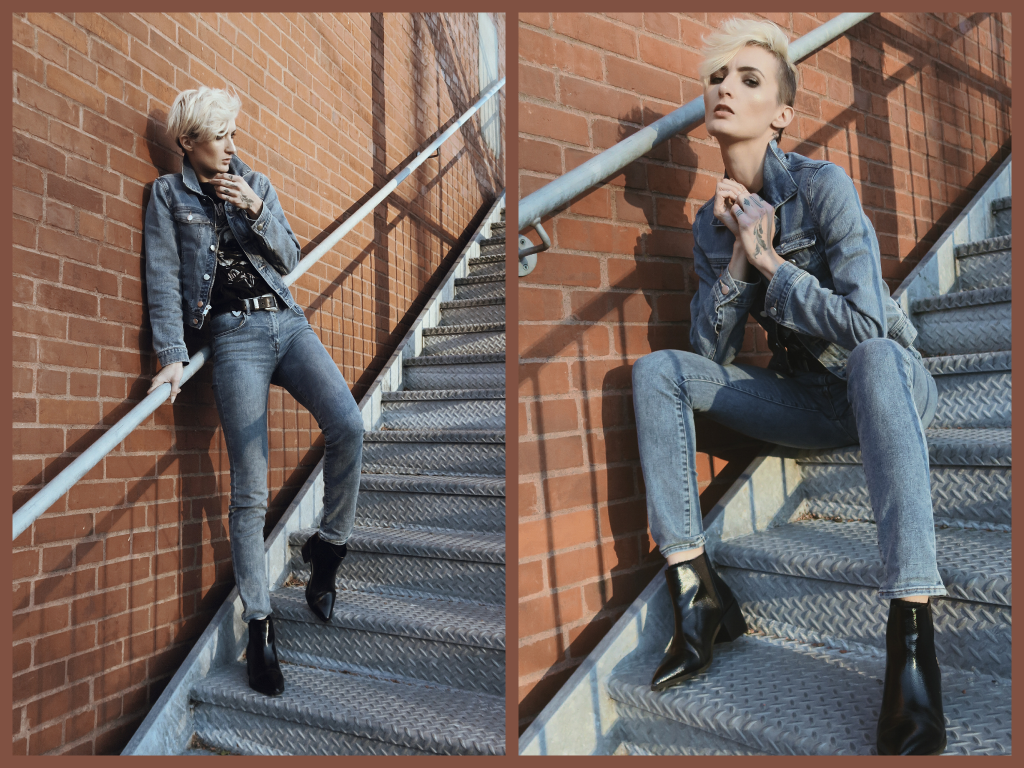 ---
Updating your wardrobe from winter to spring- struggle right? It's that weird time of year where you don't know if you should wear a sweater, a raincoat or a windbreaker. Or bring all three and sweat all day. I tend to over-prepare when it comes to my winter/spring outfits because here in Portland, the weather changes every 5 minutes. So I am generally in a thick jacket with a blazer underneath. And I work in a fast environment, so I can just take my jacket or blazer off anytime when I am working which makes it easier for me to move around and do my job. It literally can rain at any given moment here, so I am generally prepared for anything.
But switching your wardrobe pieces can be confusing and tiring, especially if you want to stay warm but also be comfortable and not overheat. I keep the main pieces that my wardrobe needs in my mind when I am shopping, and I am going to share them with you so you can know how to transition your closet seamlessly. (pun,ha).
So here are my key pieces and style tips to make it easier for all of you who want some closet help!!
Keep: Lightweight Denim, long coats/puffers, linen shirts, T-shirts, graphic tees, maxi dresses, heels and flats/booties/bum bags and sunglasses. These are all transitional pieces that will make spring a little more bearable.
Store away for winter: Knits, thick parka's and fur coats, sweaters and thick boots/socks/gloves/scarves. These are too warm!
I broke it down to garment types that you need to have for your spring closet update to make it easier to shop- so take this list with you when you go out!
---
DENIM
First things first, you need denim. It always has been and always will be a staple piece for everyone. You can rotate it easily in outfits and through all seasons, and yes- it is breathable and comfortable. (I advise getting some denim that has stretch to it as well). I LOVE my denim. When I am looking for new pieces for a season transition, it is my go-to because denim is flexible and so damn fun to style.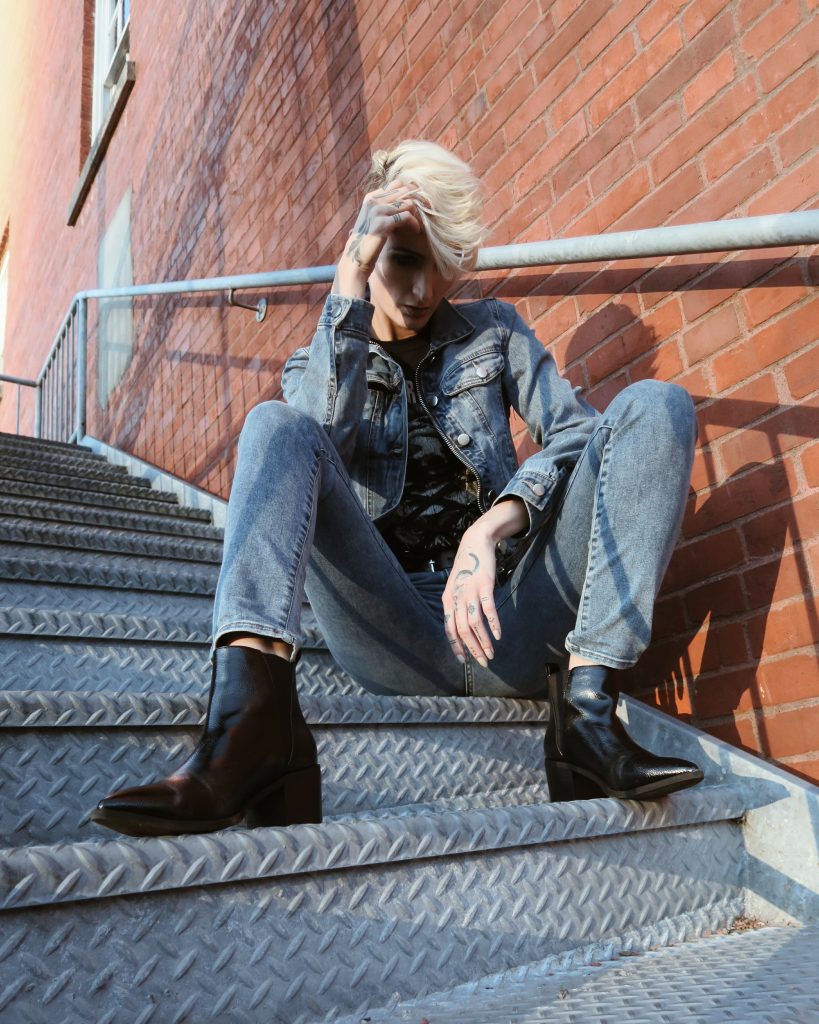 Choose a style that fits your own taste and a fit that you feel comfortable in.
Here is a rundown of denim fits to make it a little easier while shopping:

The Straight Leg
"The classic straight leg is a classic for a reason. Slim through the waist, hips, and legs, this style does not restrict as it hugs the body comfortably. Whether worn with heels or with flats, this shape is timeless." — Scott Morrison
Wear this style with a cute basic tee, some fun boots and a colorful bag 🙂
The Skinny
Skinny is on my top favorite list because it is super flattering and fitting. I pair blue/black denim with everything, so go crazy with your outfit. There are no rules with these.
The Boyfriend
Another versatile fit-it is loose fitting all around and hugs at the waist. It may not be form-fitting but it keeps its shape.
The Flare
One word: Classic. I am obsessed with bell-bottoms and anything over-the-top so I adore this style of denim. It hugs the hips and waist and flares out below the knee.
The Wide-Leg
My absolute favorite denim. This style goes well crop tops, fun button-downs and graphic tees.


---
DRESSES
What is spring without dresses? My go-to dresses are usually maxi and made of a thinner material that has breath like a cotton or polyester. For your closet transition, try sticking to these fabrics for the ease and comfort. Stay away from thicker materials like knit and tweed- these belong in your winter wardrobe.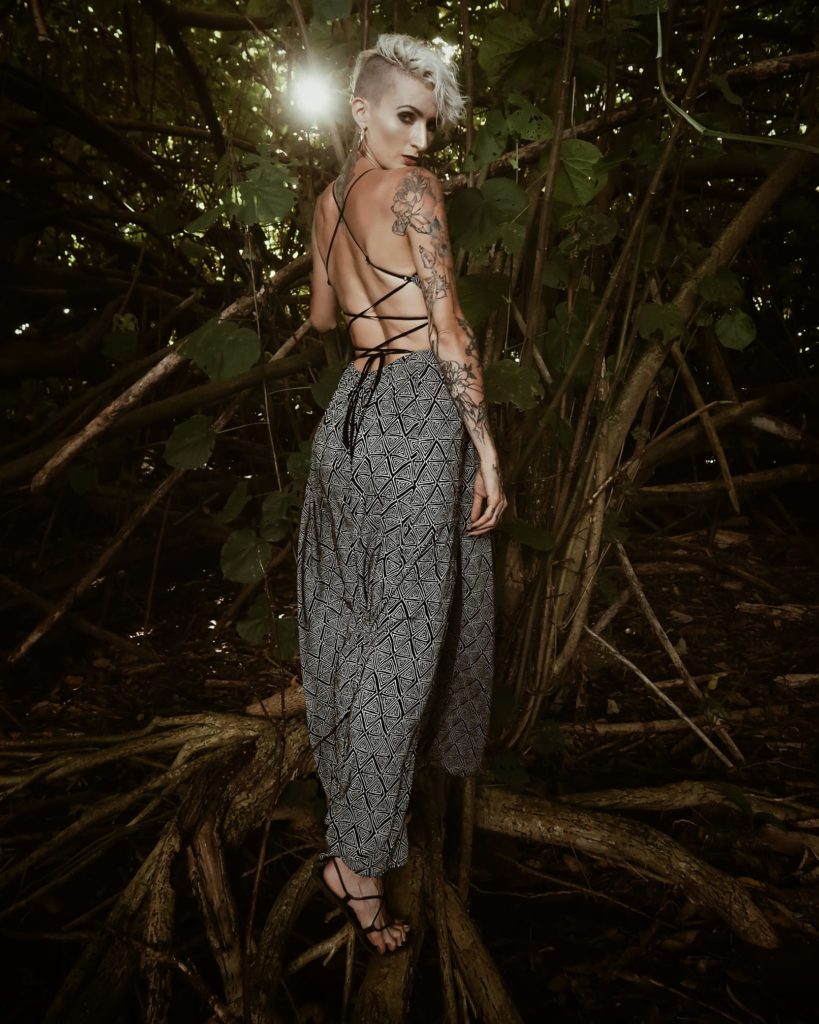 Maxi Dresses
An essential for any warm weather! I enjoy these the most as they can be paired with a cute leather jacket, sandals or boots.
Midi Dresses
This dress refers to any dress or skirt that has a hem which hits at mid-calf – halfway between the knee and ankle. Cute with an edgy boot and cropped jacket!
A Line Dresses
The classic, this dress is wider at the hem and fitted at the hips-giving the shape of an A. Goes well with a low heel and a strappy sandal.
---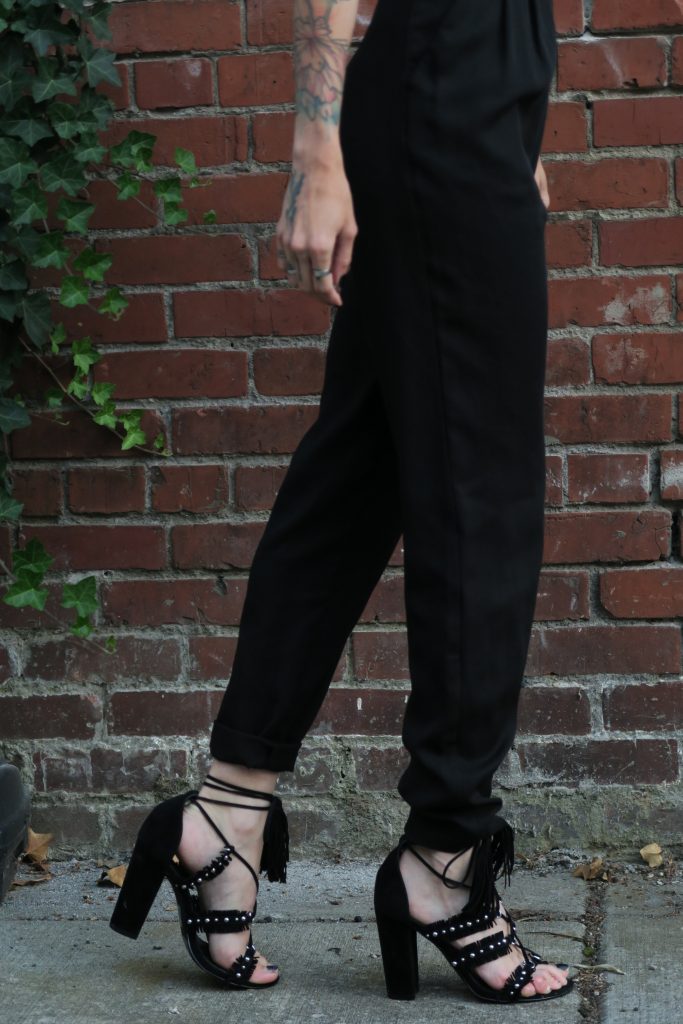 SHOES
Spring is for heels, boots and sandals- but not the thick clunky ones. Think light materials, straps and zip-up shoes. My closet has about 20 pairs of boots and booties (I am addicted, I'm not ashamed), but that's my go-to shoe. I recently bought a pair of lace up combat boots that I LOVE (here). But they aren't super hot on my feet and zip-up which is super convenient for them warmer days.
Boots and Booties
It will be rainy this spring, so naturally you should go towards for something that has a waterproof element that wont make you sweat. Opt for light boots that go above the ankle! Also, snakeskin. Lots of snakeskin.
Heels
Now this is the fun part. This season is all about fringe and fun details for heels. Also, animal print! Keep it whatever height you want girl, as long as you can walk comfortably.
Flats
Easily the most go-to shoe for any wardrobe and taste level. For this season, pick a lighter color like white, coral (color of the year!), a marigold or light grey/red. And of course, black is always in style.
Sneakers
Undoubtedly the most popular style of shoe this season- and it's not going anywhere.
From super chunky and dad style, this sneaker trend is here to stay. Pair with skinny jeans or a fun dress.



---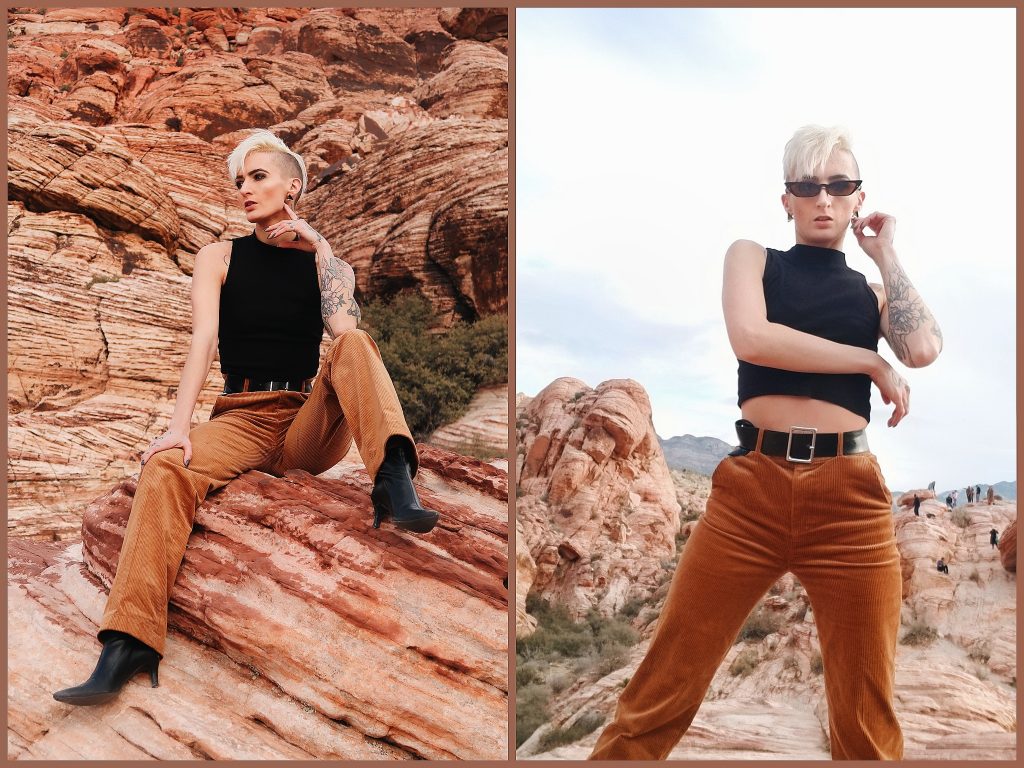 TOPS
Crop tops, button-downs- all easy and breezy for that spring transition. Ruffles are always a must- and of course, a dramatic sleeve! But I love an over-the-top shirt. Also, graphic tees are a staple. This season look for smocking (that scrunch effect on tops), gingham print, snakeskin and lots of animal prints.
Graphic/Band Tees
Goes with anything and adds a little edge to any outfit!
Puff Sleeves/Balloon Sleeves
Adds a little drama to your look and looks great with skinny jeans or a fitted skirt.
Linen/Button Downs
Easy for spring and super breathable fabric.
Neon Tops
This is such a throwback trend- and it always finds a way back in style. Neon green- you need it.
Classic White Tee
Do I need to explain why you need this in your wardrobe? Just get it. It will be worn a lot, trust me.



---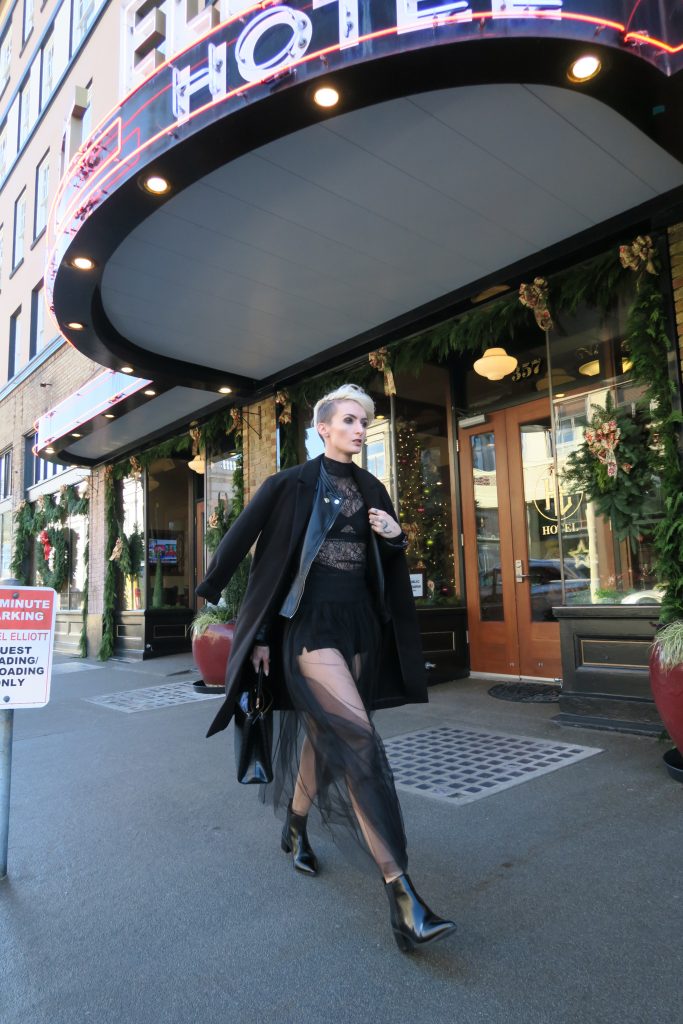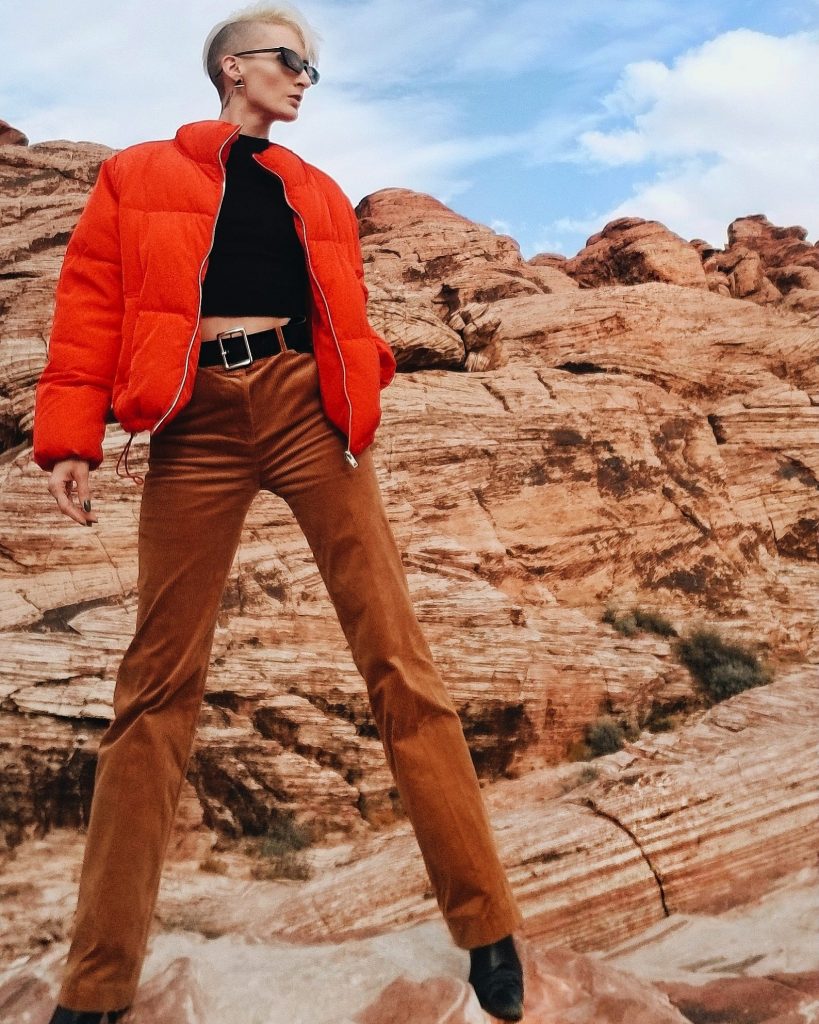 JACKETS
Something lightweight is essential for the warmer temperatures. Puffer jackets don't make me overheated and leather jackets are my go-to. Long trench coats and dusters are also some of my favs! Try fabrics like: cotton, polyester and avoid knits and wool. These won't do well in the rain!
Dusters/Long coats
I own about 8 of these, and they are in all different fabrics and colors. Neutrals and darker shades are what I enjoy most but the options are endless here.
Leather Jackets
Goes with literally anything and adds that extra something to any wardrobe. Also can be layered under a long coat (see image above) for extra warmth without getting too hot.
Puffer Coat/Denim Jacket
My newest love. It reminds me of Drake every time I wear my puffer. They come in such fun colors now and you feel like your in a fun sleeping bag. And denim jackets are just a must.
Trench Coat
Staple. Staple. Staple. Thank you Burberry. Super light and fashion forward piece anytime of the year.
Windbreaker
Springtime must. Super light, easy to pair with any outfit and keeps you comfortable with breathable fabrics.

---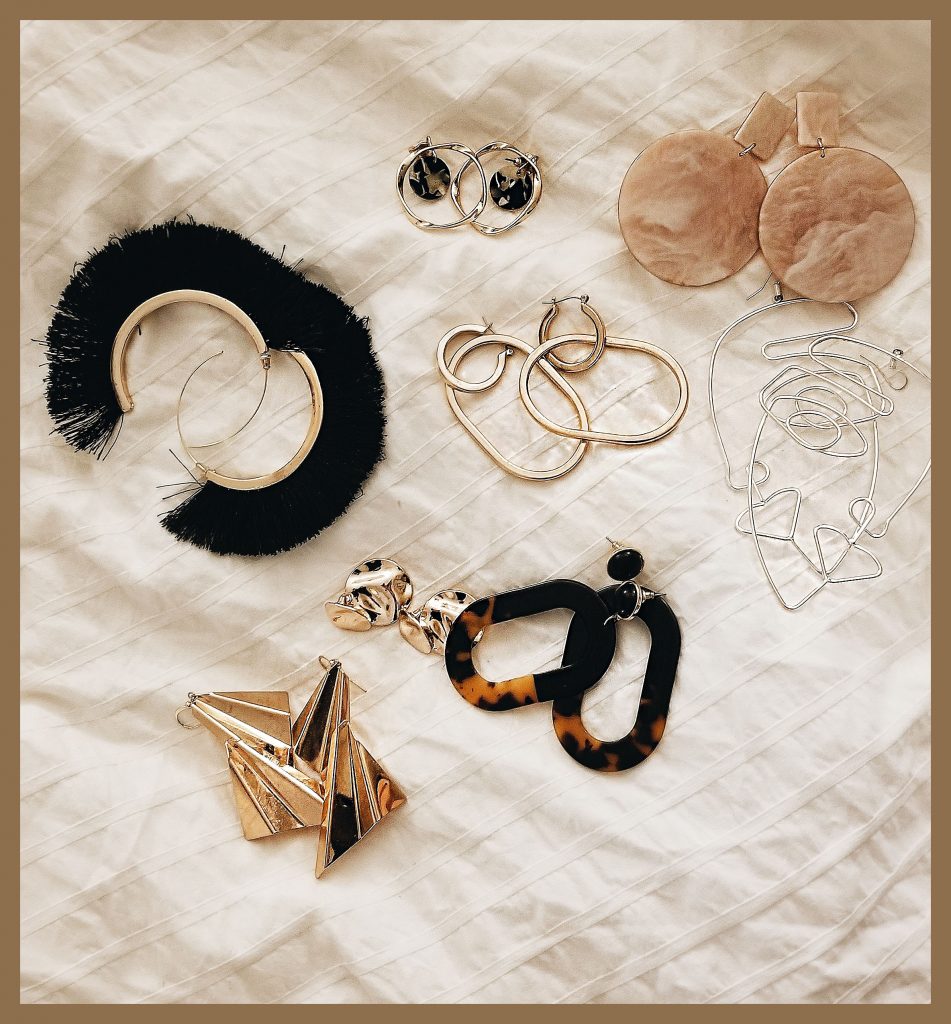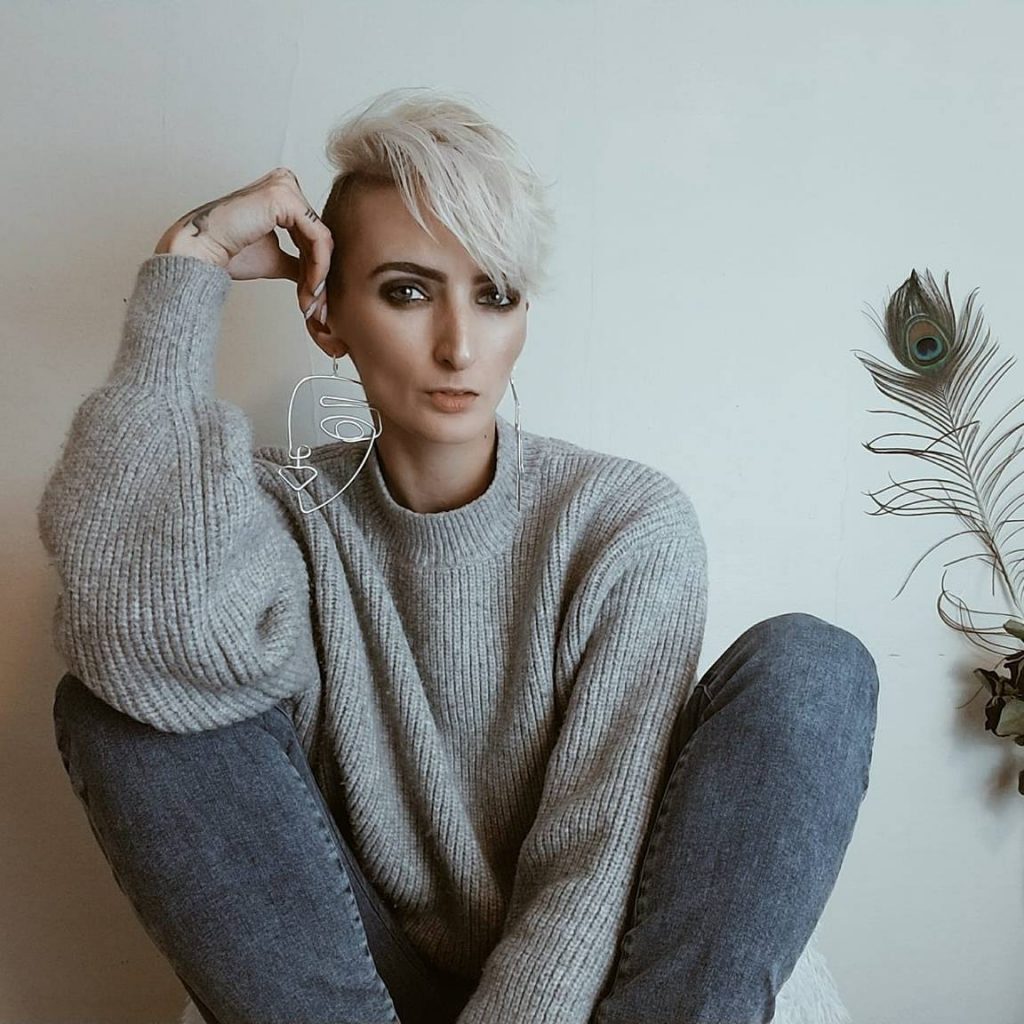 ACCESSORIES
So I will admit, I have an addiction to earrings. I probably have 30 pair, and about 10 pairs of sunglasses. But no outfit is complete unless you add a little bit of accessories. This season, its all about the oversized earrings with minimal features, and sea shells, colorful accents and straw bags.
Tortoise Shell Print
This is everywhere- that lovely orange and brown pattern you see on everything. Fun and vibrant!
Over-the-Top Earrings
Mine are from h&m, and I adore them. Super exaggerated arty earrings. This season go for minimal but dramatic!
Tiny/Medium sized Sunglasses/Acrylic
I will always be in love with these small 90's sunglasses. They remind me of Clueless or TLC.
Straw Bags/Bum Bags
Good for not only the beach, they have become a wardrobe staple. And now, the smaller the bag the better. Also, fanny packs aka bum bags are replacing purses!
---
I hope this list has helped you with your spring transition for your closet!!