Spring is always my least favorite time of year for fashion…
Simply because it is such a weird time to dress, especially here in the PNW. It can be cloudy and rainy one day, and sunny and 55 the next. So do I wear a maxi dress with a jacket? Oh ya, I probably need a hood. And boots because of the rain. I just want every day to be sunny and 75 degrees. That way, I can wear layers (my favorite), while also wearing sandals and maybe a cute dress. But I am actually really excited for fashion for spring this year! One of my favorite trends of all time is back- cutouts/holes… and a few more are returning for a second wind. I am loving all the cute styles coming out of retailers so far this year, so I wanted to share 6 reasons to get excited for spring fashion with you guys! Say bye bye to 2020… lets actually get excited to dress up, even if it is still in our homes. Btw, I have a ton of guides on how to find your style HERE if you need some more help finding out what you like to wear. And if you need to freshen up that closet for some spring cleaning, I have a full guide on that too right HERE. So lets get into some beautiful clothing and talk about what to expect for the new season!


1. The new Spring Knits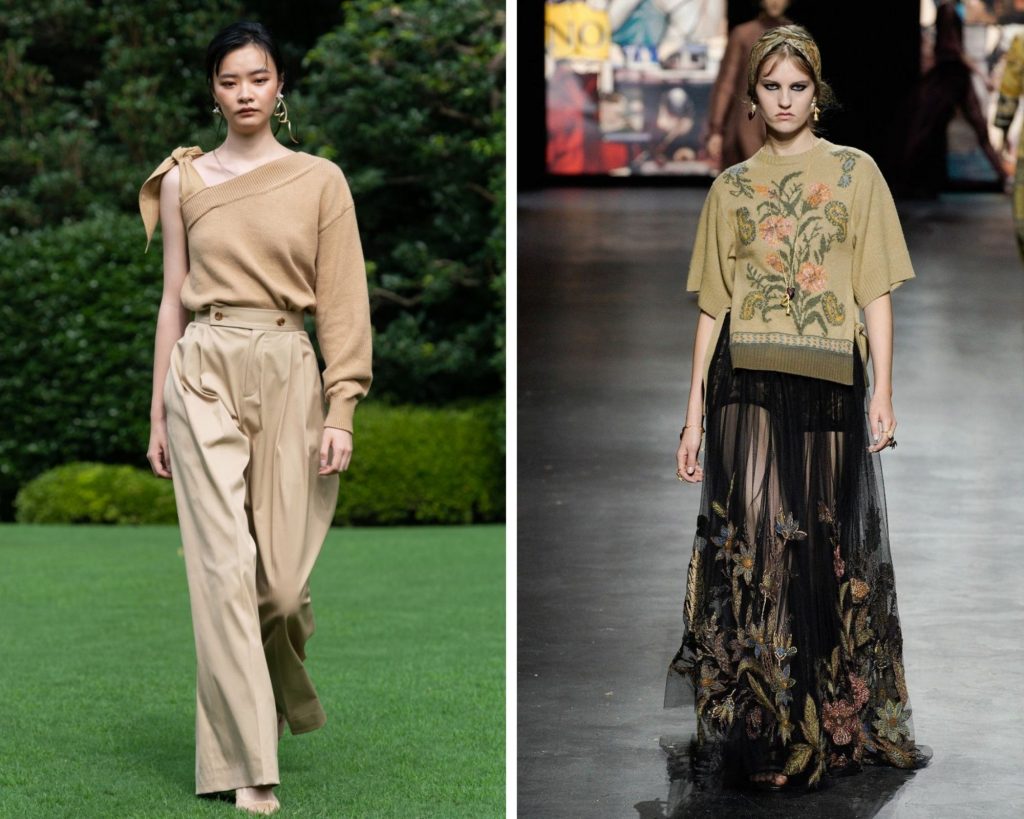 The SS21 collections turn the failsafe sweater into a trans-seasonal hybrid, combining button-up shirt and T-shirt silhouettes. So they are much more functional in all weather instead of the freezing winter days. From cutout options and lightweight t-shirt silhouettes, this season's knits are definitely upgraded from the thick winter ones. Shop my recommendations below!
STYLE TIP: Layer the pieces together! Wear a sweater vest under a long sleeved top.
---
2. Wide-Leg Pants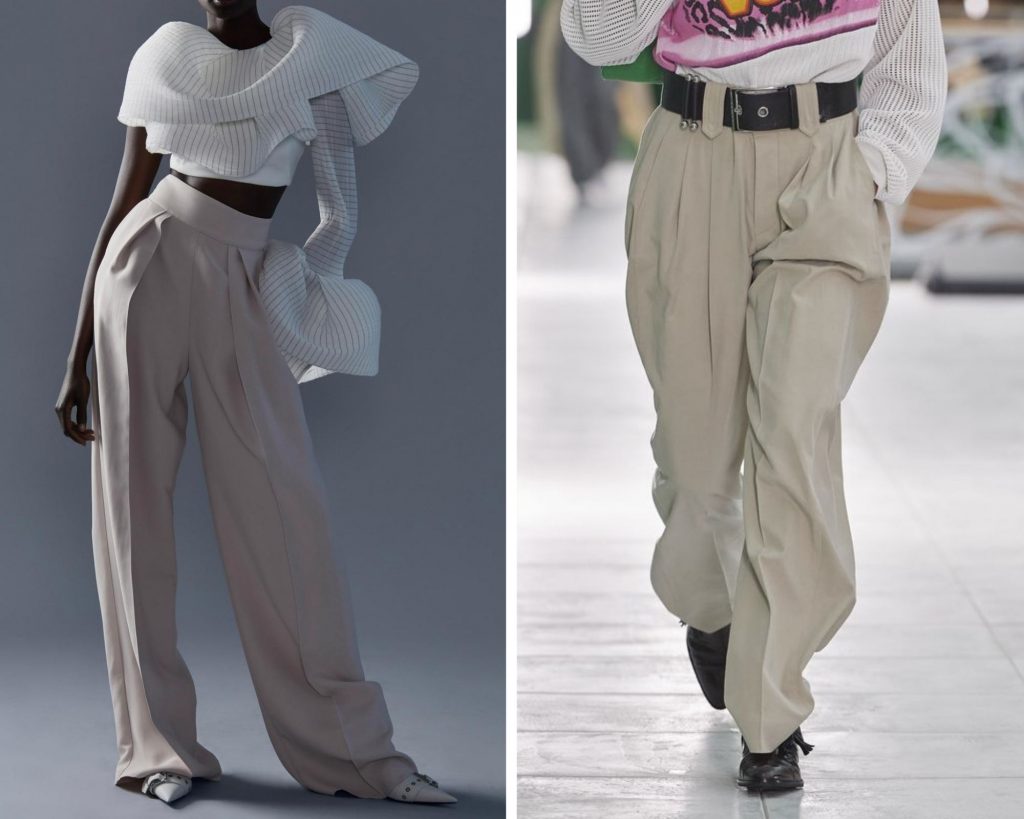 I will ALWAYS love skinny jeans, but when it gets warmer, I definitely want more lightweight pants. Spring/Summer shows were riddled with oversized, wide-leg, and darted pants. They were in every color and every style of wide leg. No more sweating and wondering if your skinny jeans are gonna fit after a year indoors… comfy pants are still here to stay! My favorites are below!
STYLE TIP: Literally anything goes with these pants, but try to add a fitted corset or corset belt to exaggerate the pants.
---
3. Puff Sleeves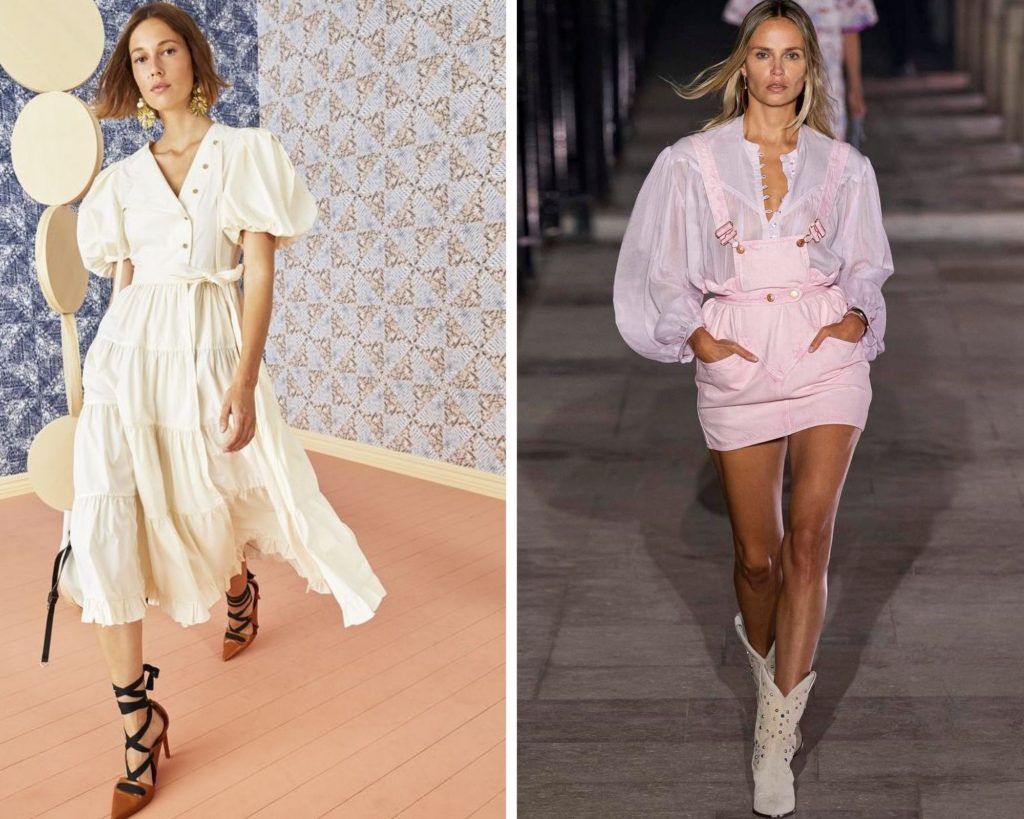 Yep. This trend is still alive and here to stay! This is such a fun trend to make outfits with. I have probably 6 puff sleeve shirts, and I just cannot get enough. A strong shoulder is one of my favorite silhouettes. Reminds me of the 80s. Shop some below!
STYLE TIP: Wear a belt with a puff-sleeved dress. This keeps the silhouette more interesting.

---
4. Corsets
Ooooooohhhhh I love corsets!! I am so happy this trend came back because it reminds me of my time in Hot Topic, circa 2008. You know that emo phase we all went through in high school? Ya, I loved corsets then. But this time around they are much more updated and modern. Also the corset belts this season are GORGEOUS. I cannot have enough belts…
STYLE TIP: Wear a corset with a pair of skinny jeans and boots- makes it a little edgier!
---
5. Cutouts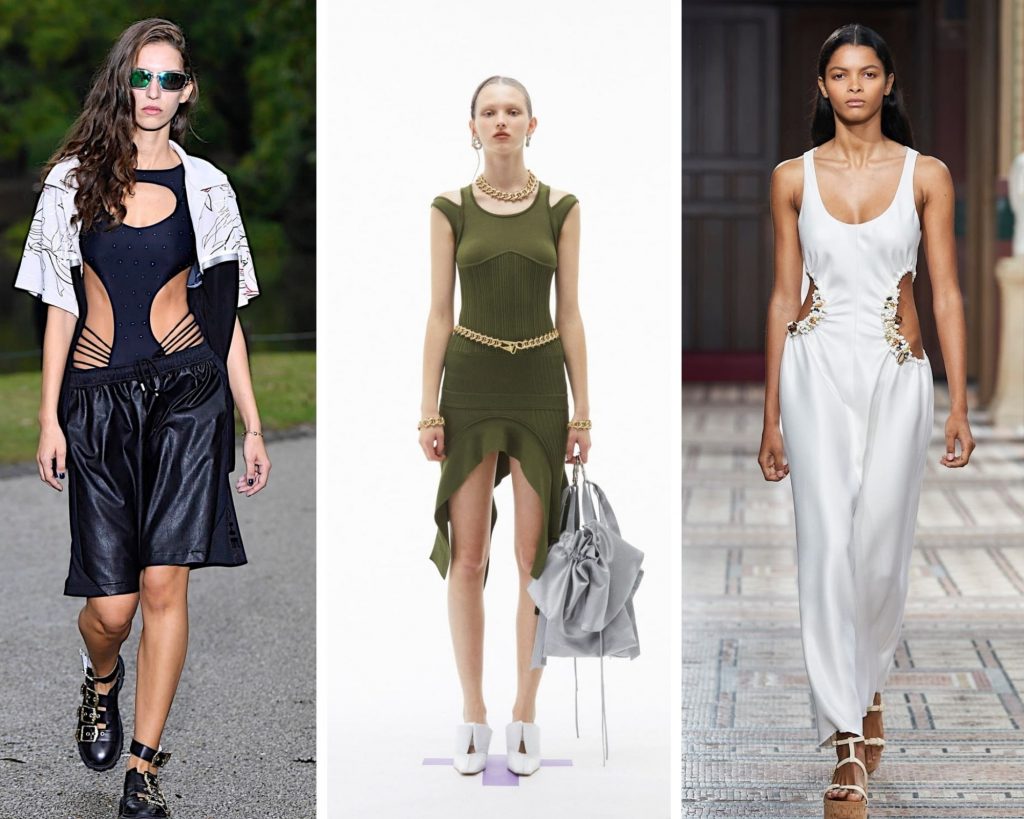 I am excited to just type about this trend. I cannot explain to you guys how ecstatic I am about this finally coming back around to the runway! Fifth element vibes meets Mad Max… I am OBSESSED. The moment I saw this trend on retailer sites I freaked out. When I was like 14, I used to draw fashion designs in my notebook and I literally drew all the cutout outfits. My shopping carts will be filled with this trend for.. forever! I cannot wait to style these fun silhouettes.
STYLE TIP: Mix cut-out pieces together to make the outfit a little louder.
---
6. Luxury Leather
When is leather ever a bad idea unless you live in Arizona? I could make my entire wardrobe leather and have no issue finding pieces or outfits, I love it that much. It is always in, it is always beautiful and it is always chic looking. And this year- it comes in everything. Skirts, shoes, corsets.. belts.. everything. No holds barred!
STYLE TIP: Wear a quilted leather bag or puffer coat to add some shape to your outfit!

---
Spring 2021 is gonna be a bold season for fashion and I am HERE FOR IT. These 6 trends got me super excited for the warmer weather. Are there any trends you are looking forward to in the new weather? If you want to see more of my favorite things from last year, head over to my post about the best things I bought in 2020 HERE. Happy shopping!