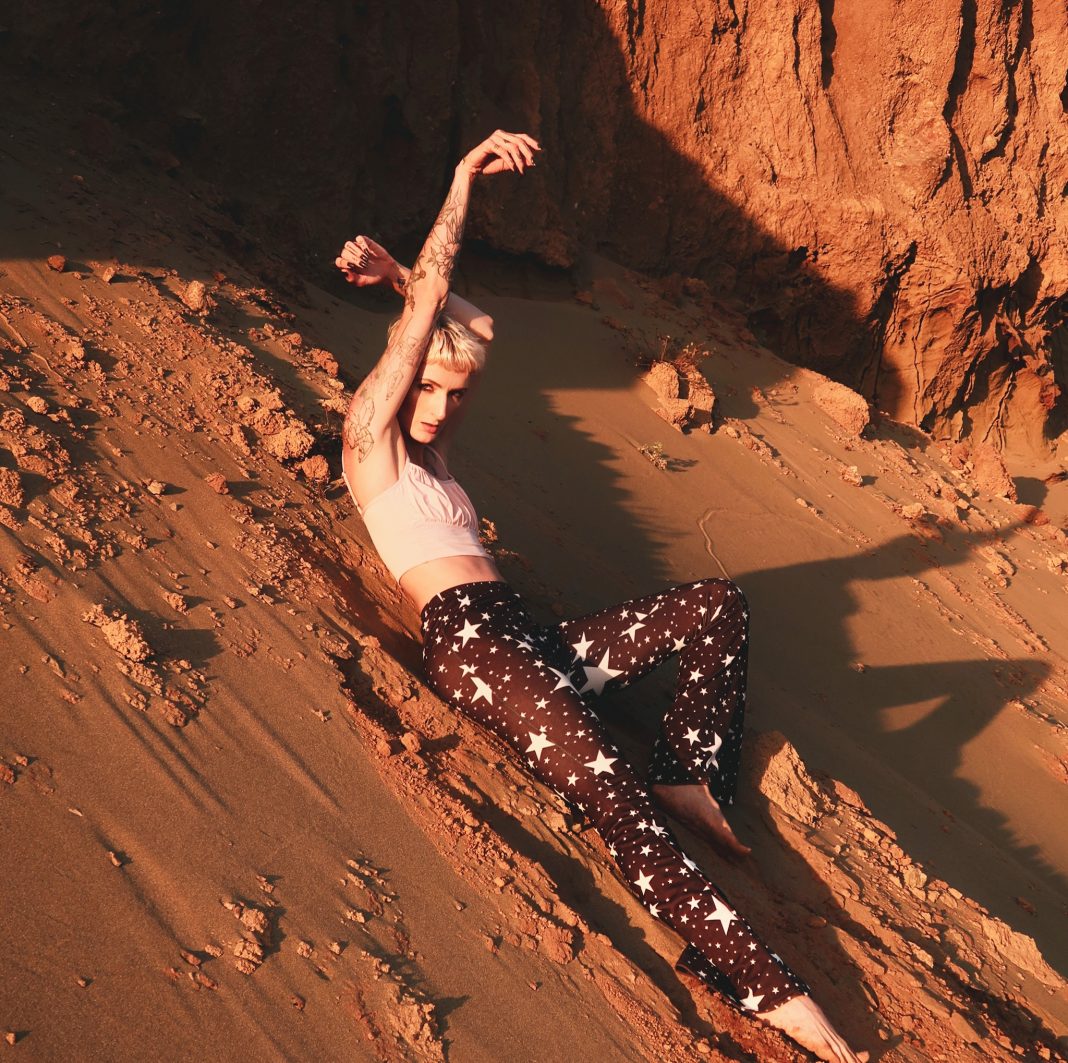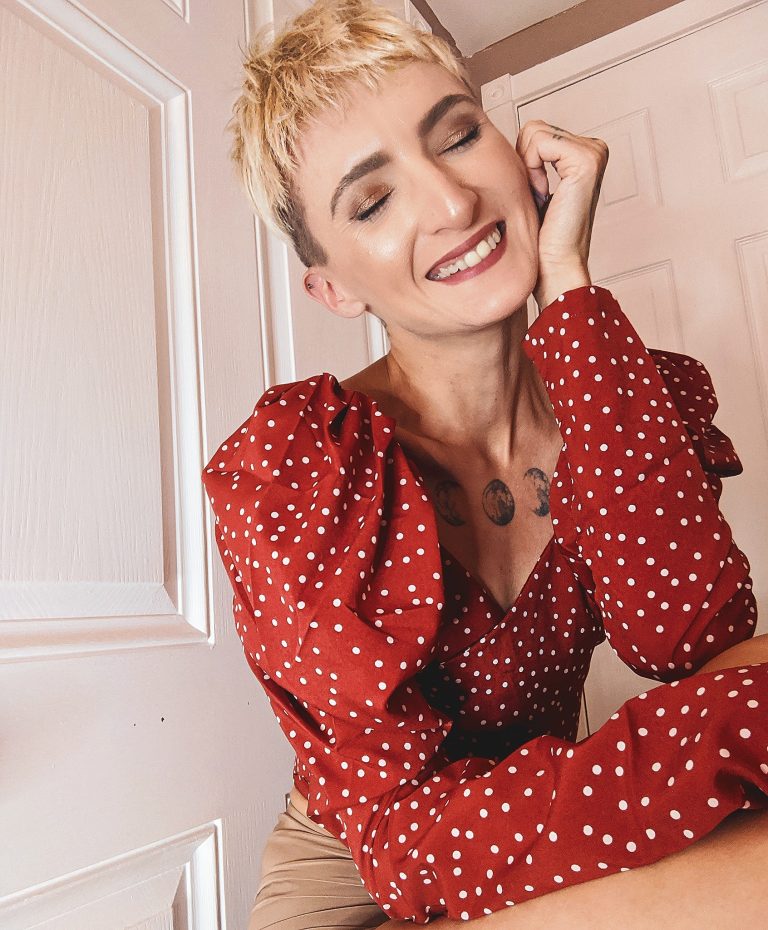 Anyone else finding themselves buying more stuff online lately?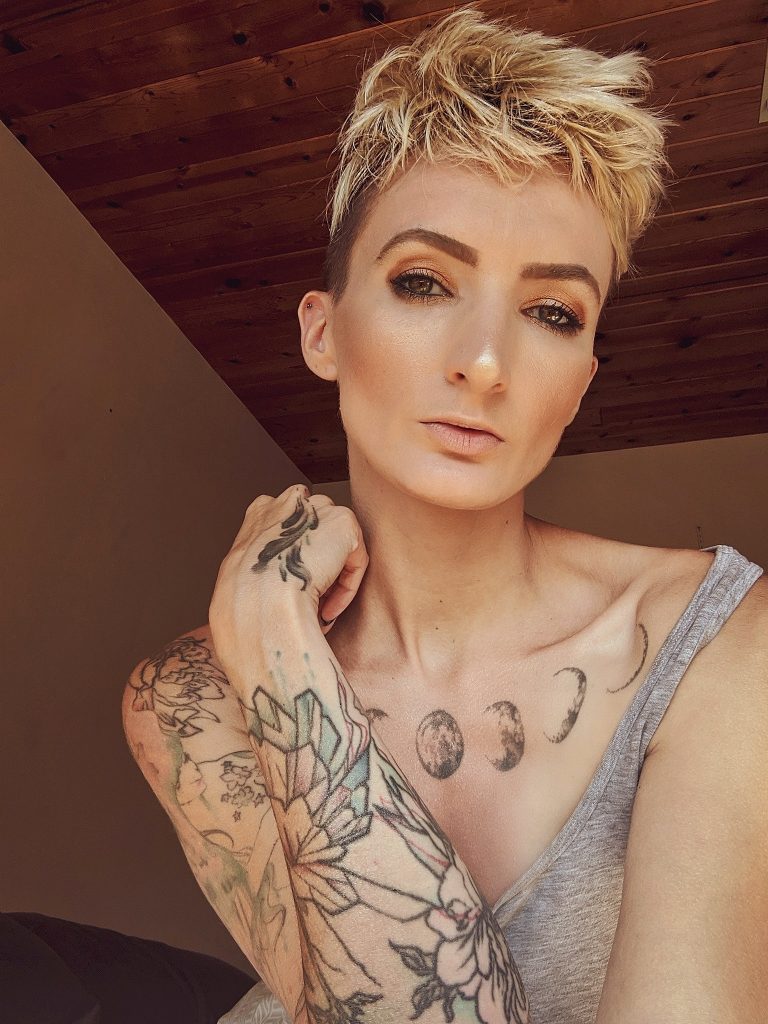 Just me? Ok.
I got a lot of good stuff for you guys but first, some updates!
I finally took the leap and cut my hair! 🙂 
I have been wanting some baby bangs for about a year now, but never pulled the trigger. And I am so happy that I finally did it. It fits my face so much better and just feels more me. I love it a lot. I will be writing about the products I use and my routine in a blog post soon! 
Second, I am going to be posting more blogs, more IG, more Youtube for you guys! I am so excited to finally be doing this more often. 
Third, I quit my full-time retail job just over a month ago to do online work! And I am loving it! It is definitely harder to get my routine down and a set schedule for everything, but I am getting there. 
So I want to thank you all for going on this journey with me. You are my supporters and the reason I do what I do. 🙂 

Make sure you follow all my favorites on my Pinterest! I update it daily with recipes, fashion inspiration, outfit ideas and my must-haves. 
So ya, those are all the updates I have for you guys. Now back to my favorites!
Between March and July, I was home more often (I  still am), and buying more stuff that I have been wanting to try or wear. And I got some GOOD stuff that are now staples in my closet, or a daily part of my beauty routine. The world is changing pretty damn fast, but I still want to enjoy myself with a little treat sometimes. We all get a little bored, a little sad that we are home more often now, but there's some awesome stuff online that will help make that process a little easier. From cute sandals, to tea tree oil for my face- to portable metal straws and my new favorite swimsuit, these are all the things I am loving for July! I want to share them all with you guys so maybe you can find something you have been wanting but couldn't find it. So enjoy all my finds below and I hope you see something you like!!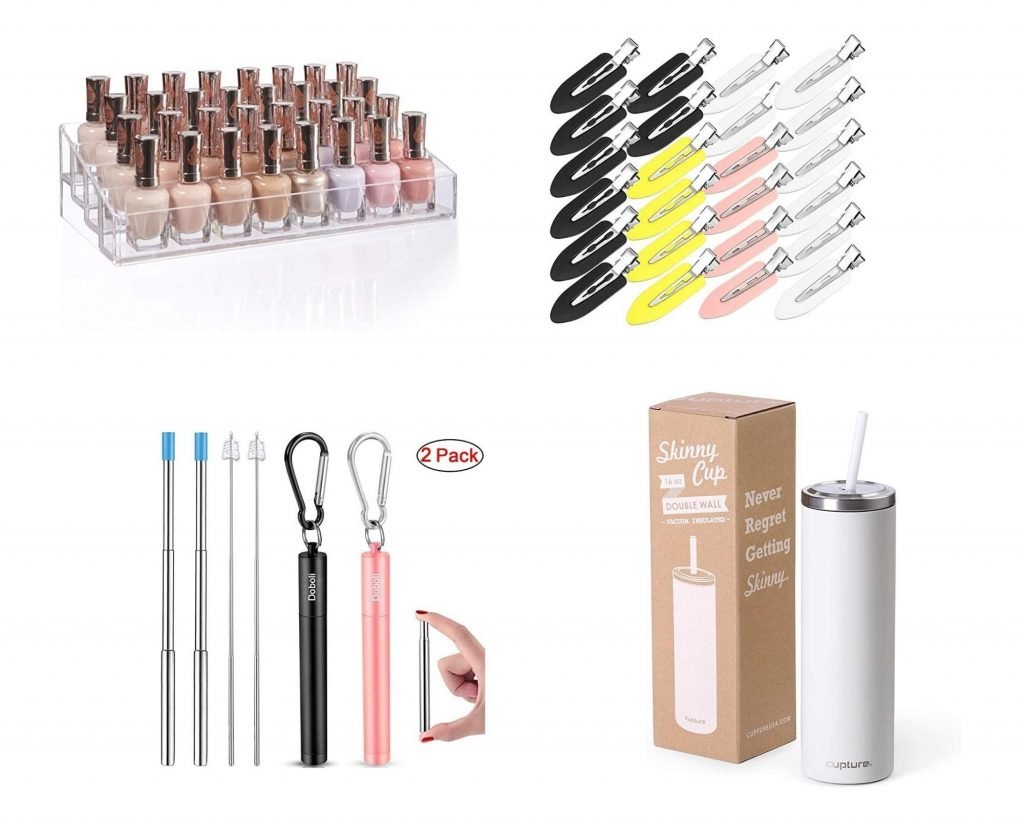 I spend a lot of time on Amazon(thanks Prime!). So I find all kinds of stuff that I didn't think I needed but want to purchase. From cute face masks to a jade roller- I got some super useful stuff! 
1: I am obsessed with nail polish and paint my nails every week, so a cute tray for all my colors was necessary. Buy it here

2:  Hair clips. I use them nightly when I take my makeup off and these are a god send! They dont leave any creases in your hair so you can wear them overnight. Buy them here
3: Reusable metal straw keychain. Need a straw in a pinch? I saw these on amazon and thought- well that is genuis. I dont have to worry about using straws! Buy it here
4: I typically have 3 beverages around me at all times- I just do. Its coffee, water and then a fruit drink/pressed juice. So because I always drink iced coffee in the morning, I bought the skinny cup on Amazon. It has great ratings and keeps my coffee cold all day! And its really cute. Buy the cute mug here
I also got some teeth whitening pens (because why not!) and a jade roller that I keep in my fridge and use in the morning to waken my skin up. Super bougy but I love it. Shop all my favorite Amazon purchases below!! 
Shop all my amazon purchases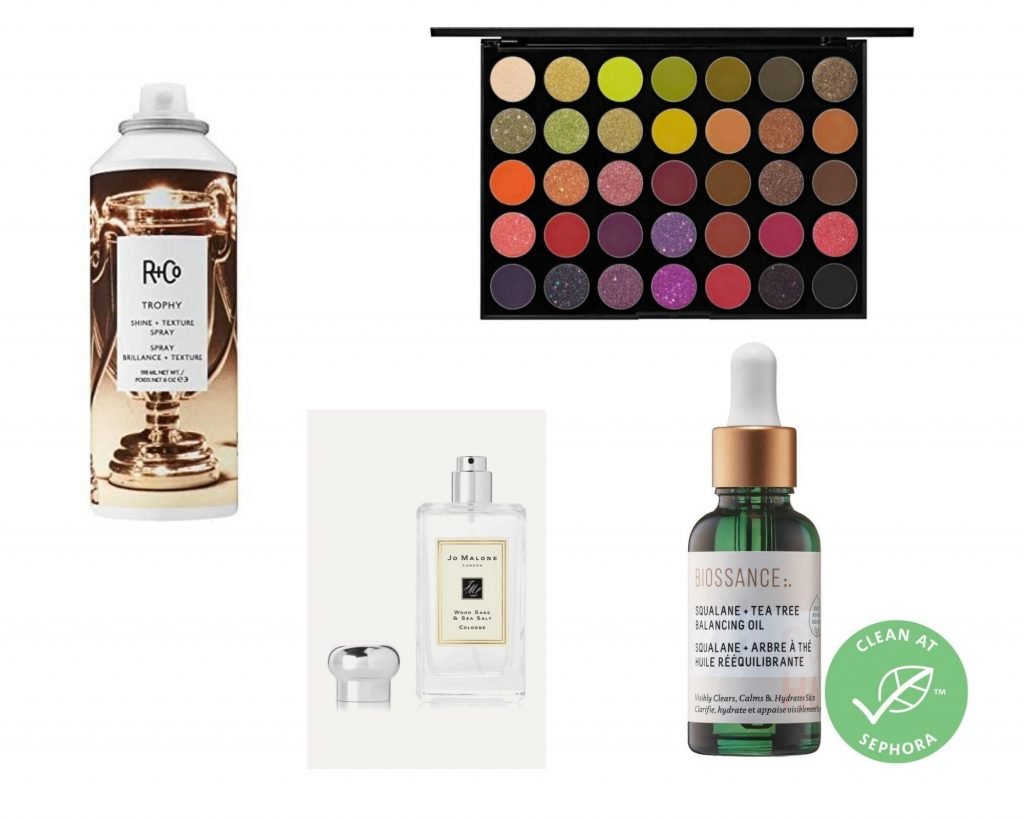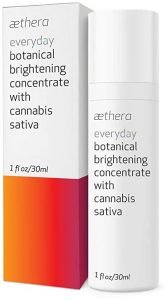 I can get carried away with beauty stuff...
https://shopstyle.it/l/bk8ivI like to try new brands and new skincare all the time, so I can spend a lot of money at Sephora. 
But, since quarantine I have found the products that are part of my daily routine. My skincare routine usually goes:
Face wash, toner, serum, moisturizer, eye cream, cbd serum. I know that sounds like a lot, but it pays off! My current favorites in beauty: 
1: Biossance Tea Tree Balancing Oil. This has been a must-have for a while now. It smells good, makes my skin clear up and keeps it looking bright. Buy it here
2: R & CO Trophy Shine and Texture Spray. Holy crap- this is an amazing product for short hair! It makes my hair flexible and shiny without the straw feeling. A must if you have short hair! And it smells like coconut! Buy it here
3: Jo Malone Cologne in Wood Sage & Sea Salt.  I got this sample in a Sephora Play Box and fell in love. I love the earthy/musky smells so this was right up my alley. If you like the deeper scents, this cologne is great. It is also gender neutral based perfumes/colognes by Jo. Buy it here
Some more purchases that I am loving:
The brightening serum with cannabis by Aethera. This is a beauty must. I noticed a huge difference in the quality and texture of my skin! And it smells exactly like fruit loops.  Try it here 
Shop all my beauty favorites
I spend way too much time on this site. Their stuff is always so cute and the quality is pretty awesome. I have yet to get something from Nasty Gal that I didn't love. The top I am wearing in the image above is from there! It has puff sleeves and a wrap around back. I love tie tops. But I bought more than that last month. Biker shorts, a sparkly dress and some fun star pattern bell bottoms. See all my purchases below! 
Shop my Nasty Gal purchases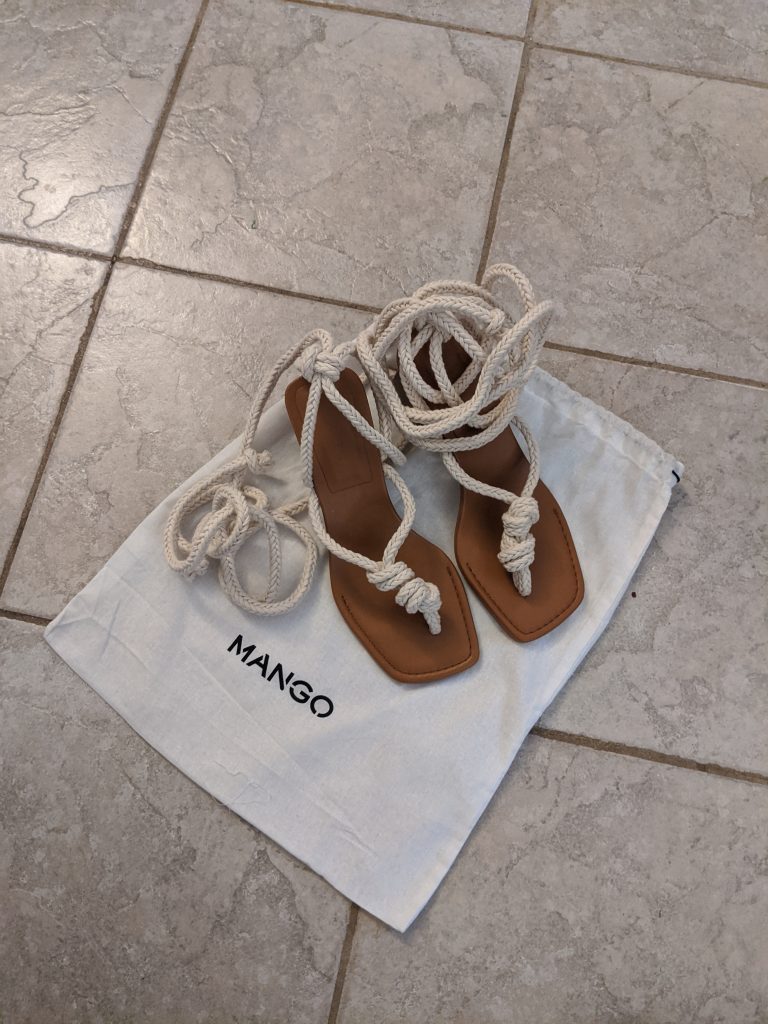 If there is anything I love in the summer, it is cute sandals! I now have over 6 pairs of strappy sandals because I have a problem! I also got a new transparent shopper from H&M, a cowboy hat and some crazy beautiful tie sandals from Mango. (in image to the left) 



Shop my accessories and shoes
I am an avid Whole Foods person, and they have some amazing snack options there. From Ruby Jewel ice cream sandwiches to sweet and spicy gummies… I could spend all day there. 
Some of my favs: 
1: Ruby Jewel Ice Cream Sandwich. The BEST chocolate chip cookies I have ever had with vanilla ice cream. Shop it here
2: Parm Crisps. If you love cheese as much as I do, you need to try these yummy snacks. Dried cheese!! Buy it here
3: This Golden Milk Latte recipe. I am obsessed with Turmeric, so this is a must. 
4: Basil Pasta Cavatappi recipe. I LOVE this pasta so much. And basil/pesto is all I want to eat.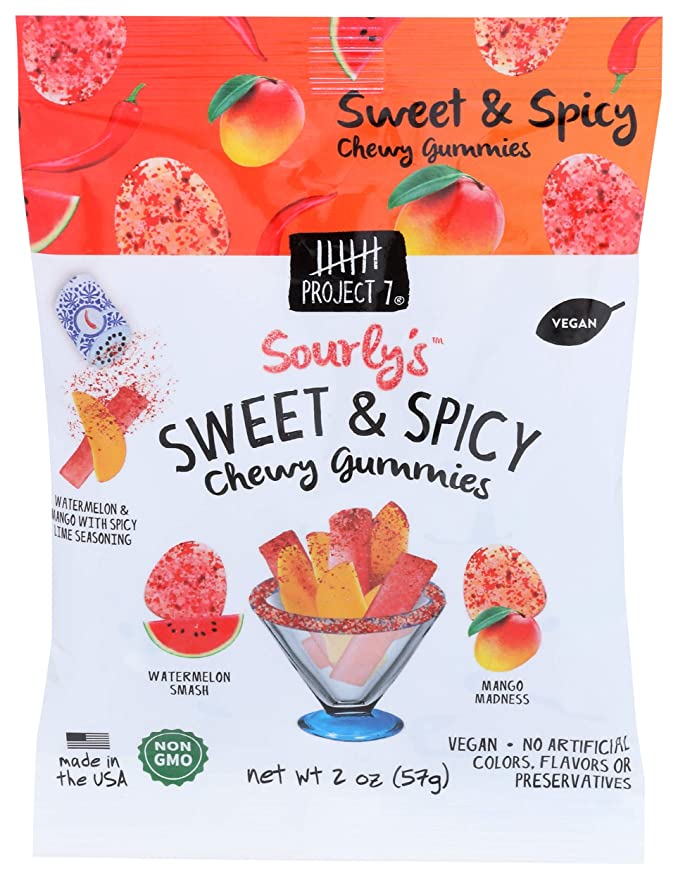 6.Wellness and Inspiration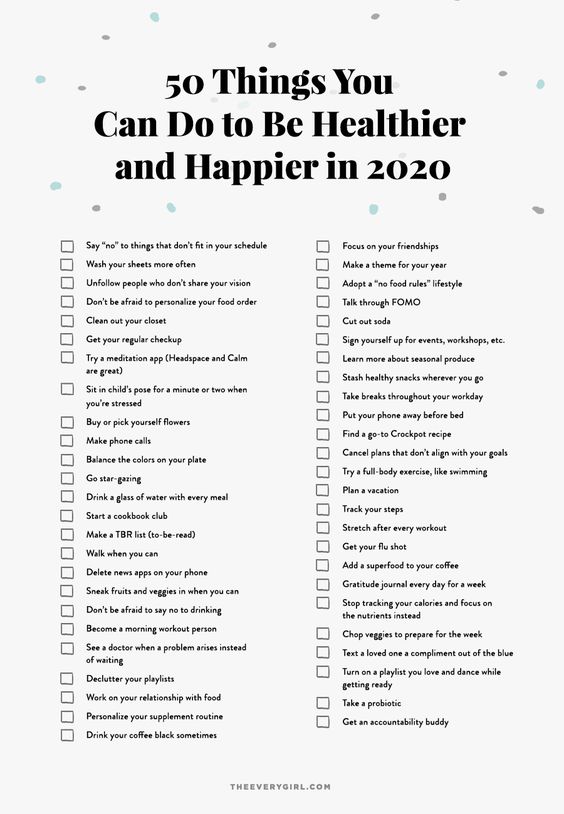 I found this list of things you can do to be healthier and happier in 2020 from theeverygirl.com 
Because lets be honest, 2020 is a lot MENTALLY AND PHYSICALLY. So anything to alleviate that is really nice. I love that list because it is so simple. We forget to just take a second and breathe these days and we take a lot for granted on the daily. So remember to tell those you love that you care about them, to write down your intentions for the day and breathe. 
Some inspiration I found that I am loving: 
1: Jacquemus S/S 2021 fashion show. Absolutely stunning.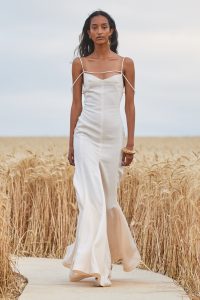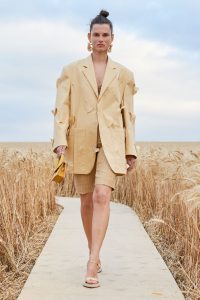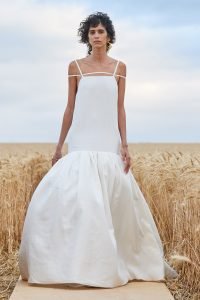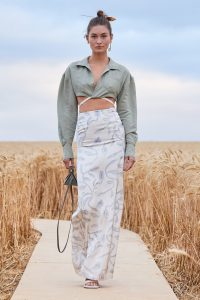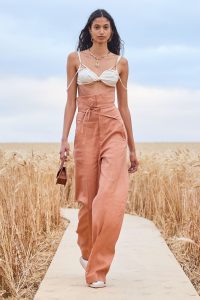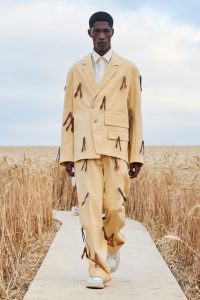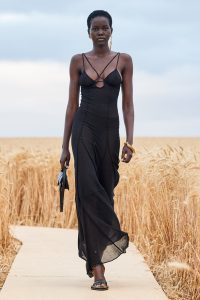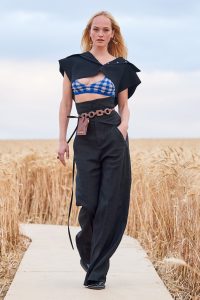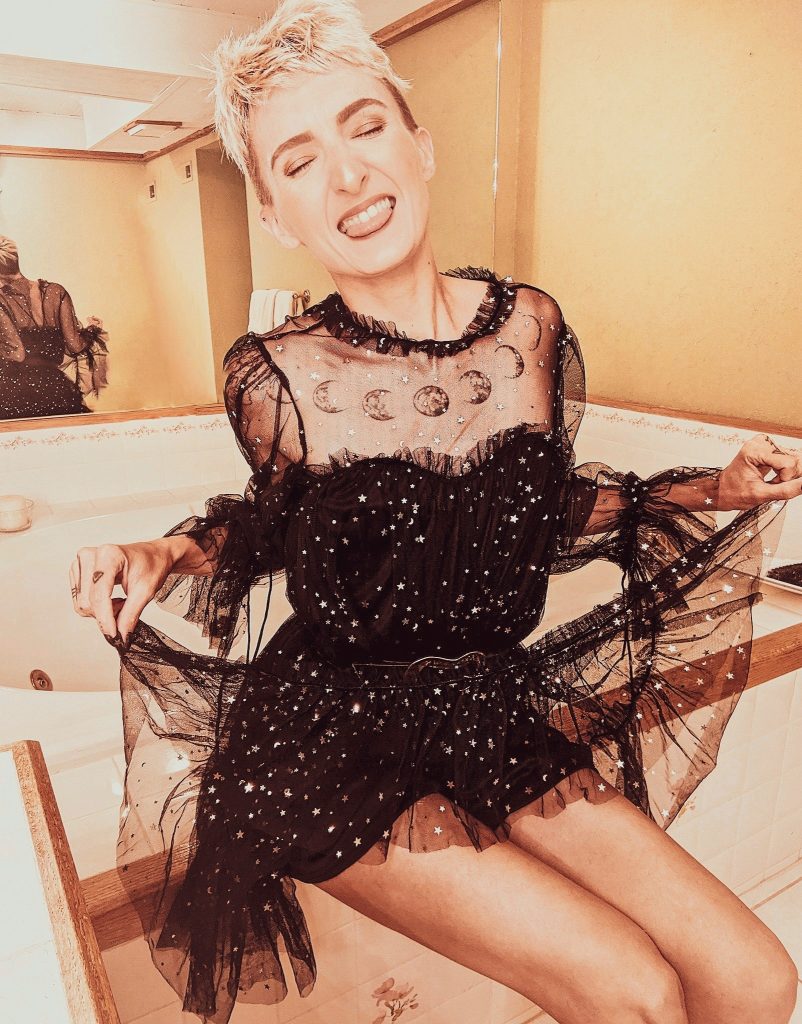 I hope so!!
There is a lot going on in the world lately, but there are some awesome things to buy and look at 🙂 I hope you enjoyed my full July list of things I am loving and things I am inspired by.
There will be lots more blogs coming your way, and of course- fall fashion posts soon! My favorite season is coming and I am SO EXCITED!
But for now, enjoy some summer stuff like reusable straws and cute sandals.
Make sure to follow me on my IG for all my latest photos and inspiration.
Enjoy yourself and remember to breathe girl!
Also, enjoy some mellow tracks from my Spotify: