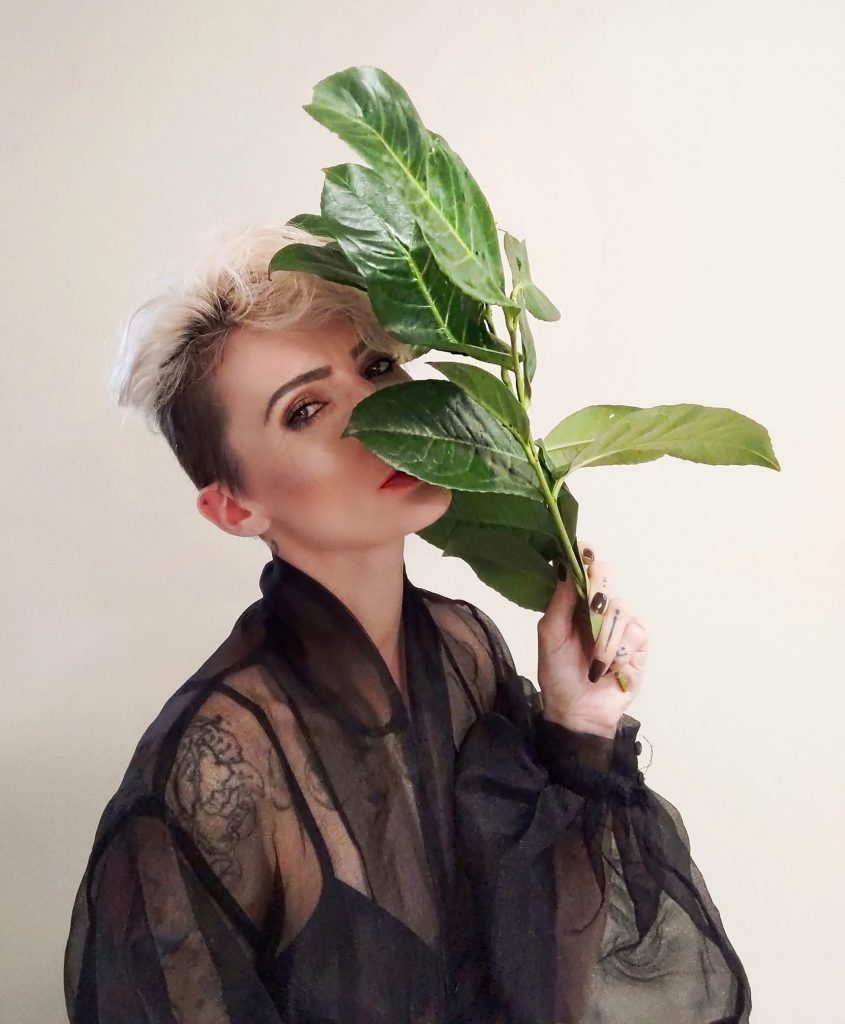 It is a strange time in the world right now.
And we are all learning to adapt and understand what is going on outside our doors- and that can be really scary. Our way of life as we know it is changing, and life after quarantine will not be the same as it was before. I have a full-time job outside of social media. I have my routine, my daily schedule. But that ended over a month ago- and it is really strange to think of not having to go to work everyday. I have spent the last 30+ days at home, learning to find my hobbies again. Trying to expand my knowledge on things I have been wanting to try, like Youtube and at-home photo shoots. Learning to be more creative and not be afraid to try new things. And then there are days that I just want to lay in bed- because I just feel lazy or uncertain and bleh. And that's ok. No one said you have to be productive. No one said you have to learn something new during all this, because for a lot of us- this is stressful. Not knowing if we are going back to work. Not knowing how the bills are going to get paid and how our kids are going to learn online. It's a lot to take in. Are we going to always be social distancing? What is life going to look like in a month? Is shaking hands over? That is definitely crazy to think about!
There are a lot of people out there risking their health for others right now. People trying to keep our spirits up and keeping our minds active. I want to acknowledge the amazing human beings in the medical field right now- risking their lives to save others. That is quite the job right now- and we should all be thanking them.
So, while we are all uncertain of when and if this will end and what the rest of the world is going to be like, we can be creative. We can find ways to be productive or watch something funny. I picked up a new skill: Youtube. I put it on my bucket list for this year to make a video and I have made two so far! It is a LOT of work- but the end result is definitely worth the time. I will be putting a Youtube section on this site so you can watch my fun videos about my fashion adventures. It's been great learning Final Cut Pro with Roy. He went to school for it- so he could tell you how to do literally anything in that program in less than 10 seconds. I am grateful he has taught me so much so that I can take with me in the future. And I have been more active on Instagram and reading blogs, trying to up my social media game! But I have a lot more things I have been up to than just those two, and I want to share them with you guys so you can feel inspired and try something new. Or maybe even get out of your comfort zone a little too. So please enjoy my list of how to stay productive and creative: stay at home edition.



1. Give yourself some self-care.

1. Paint your nails! I have been painting my nails a LOT more often lately! My nails have been thriving because I am not breaking them off from working retail. They are super long and tough- so I am loving painting my nails these days. I have always been a fan of Zoya nail polish and Essie. Zoya has over 300 colors of polish- and even lets you send your empty bottles to them for a discount! Right now I am wearing a sparkly cocoa color from Sally Hansen. Cocoa A Go-Go.
Face Masks. I have a lot of these- especially sheet masks. They are great to just sit back and relax while your skin gets a little treat. You can paint your nails while you're using one too 🙂
2. Diffusers. Roy and I recently got gifted a diffuser- this is a GAME CHANGER for making your house smell good. Essential Oils are a lot better for the air in your home than a scented candle. Don't get me wrong I love candles, but seeing the filters from our air purifiers just turned me off to all the soot that was inside. We have a diffuser from Anjou that we love- and we just mix our different oils together. Cinnamon, tea tree, etc.
3. Coffee at home. If you're like me you drink coffee every day. I love my iced coffee. And not working has me drinking it more often- and getting more creative with it. I have a cute french press from Amazon that I use for my hot and cold brew coffee. I also love this list of how to make your favorite Starbucks recipes at home on Chowhound.com. I am addicted to the new golden ginger drink that just came out. I am a sucker for Tumeric! If you want to know what coffee press I recommend, I use this one daily from Amazon. And it's on sale for $20!
4. Makeup. The simple act of putting on makeup and trying new styles of eye shadow can instantly boost your mood. I love doing my makeup because it's just a fun creative time that is for me. It's my time. Sephora is currently having their spring sale that automatically gives you different discounts based on your Insider Tier. See what I am buying/using below!
---
2. Find new music and shows.
1. Spotify.I use Spotify every single day. I have over 4000 tracks in my playlists- seriously. I couldn't do anything without my music. I am loving some mellow tunes and my typical dance stuff. Some artists to pep you up: Dua Lipa, Daft Punk, Vitalic, The Weeknd. I have compiled my favorite mellow tunes into a playlist for you guys to get some good vibes. Enjoy the list below.
2. New Shows. For shows, I have been loving lately: Making the Cut on Amazon. If you love Heidi Klum and Tim Gunn and competitive fashion design, then you will love this. I am an avid Project Runway watcher- but I cannot watch it without these two. So Amazon has brought them back and in an even better and fun show on Amazon. Watch it here for Prime members. Really fun to see creatives compete and make gorgeous outfits!
On Netflix: I recommend Ozark. If you loved Breaking Bad, then watch this immediately. Jason Bateman is a super badass. Also hot.
Lunatics: A witty show from Chris Lilley- based in New Zealand. Absolutely hilarious if you enjoy the NZ comedy style.
The Office: My all-time favorite show. Don't even need to explain why. Just go watch it.
Parks and Recreation: Amy Poehler. Nick Offerman. A feel-good story about a parks department and from the creators of the Office. So good!
3. Get a workout in. Get up and moving! Exercise is something we should all do- but its kinda hard sometimes. So here are some fun workouts to get you going. This is a great article on the best Youtube channels for new workouts.


---
3. Closet Refresh.
1. Buy something you love. I love online shopping. And if I have a little extra $50 here and there, I like to buy something I am going to enjoy. I recently purchased some beautiful pieces from H&M. A fun pink blazer and a hot pink tulle dress. Because even though we are all indoors- we can still get dressed for summer! Shop the pieces below. Also, learn how to effectively clean out your closet like I did here!
2. Lounge wear. I am currently living in my h&m sweatpants and aerie plush cardigan. Its perfectly normal now to just want to wear something comfy everyday. I made a whole post on my favorite lounge wear here so you can feel good about what you are buying lately. I am loving my newest purchase from American Eagle. This soft sherpa cardigan has a hood and this padded seamless bra is like wearing nothing at all. LOVE.
Similar products below.
---
4.Get inspired.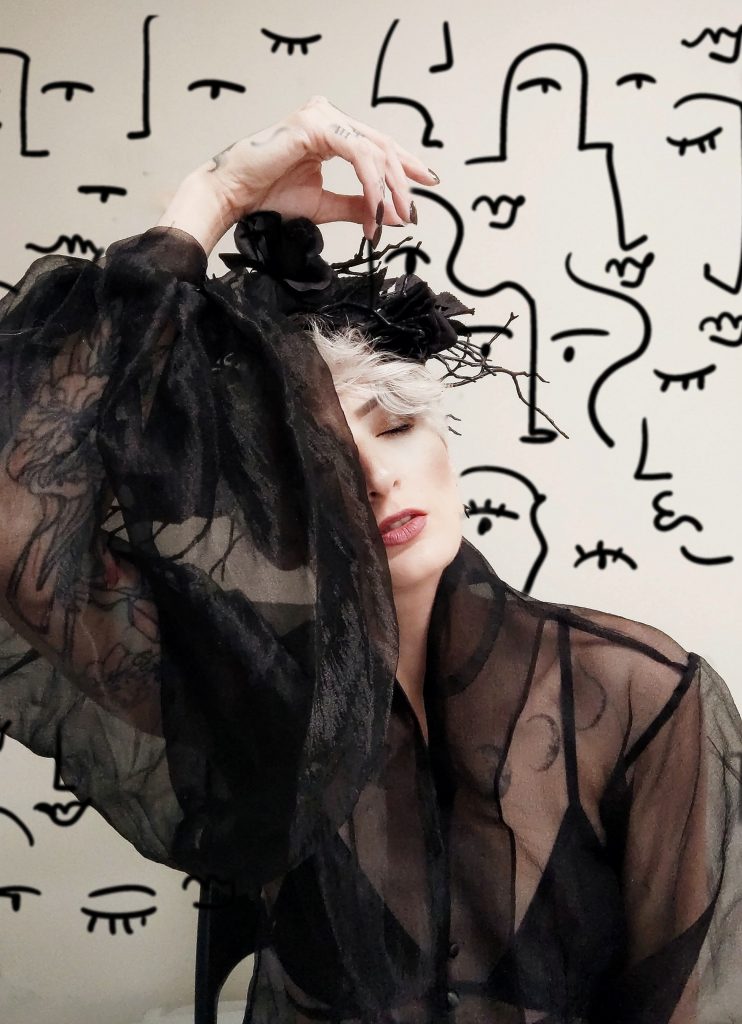 1. Instagram. Scrolling through for inspirational images is definitely easy on Instagram. Also editing! I have been editing a lot with Pics art lately- and my images are completely transformed. Use fun apps like VSCO/Snapseed/Unfold for great Instagram filter ideas and story templates.
2. Blogs. Definitely reading new blogs and discovering people who inspire you can instantly boost some creativity. I love Bloglovin for all my blog feeds. You can discover a ton and sort them by category.
3. Trying new poses. I have a whole post about this here. I have been modeling for over 10 years and am constantly looking for new ways to pose and use props for shoots. And now that we are all inside, we could all use some fresh indoor shots!
4. Pinterest. Absolutely wonderful for finding inspiration. I use this for everything from coffee recipes to fashion editorials. You can get craft ideas, at-home workouts and everything you need for WFH outfits. Follow me here.

---
5. Learn something new.

There are so many great sites available for free for learning new things. Here are the best sites:

1. Skillshare – Tons of great teachers in art, design, photography- anything you can think of. And you get a free trial! skillshare.com
2. Masterclass – Expert lessons from all the great teachers in the creative fields. From Christina Aguilera to Gordon Ramsey, you will get a full new skillset after this! masterclass.com
3. New York Public Library- Over 300,000 e-books and audio books available for free. NYPL.org
4. Project Gutenburg – Over 60,000 free books available online to read. Gutenburg.org
5. Udemy- great for learning math, design and marketing, as well as many other courses. udemy.com
---
6. Youtube something!
If you ever wanted to learn how to tuck in a shirt correctly or how to make eggs over easy, Youtube is your place to go.
I really dont know where the world would be without tutorials on Youtube. From fixing cars, painting and shopping hauls- it has everything.
I also joined recently! If you need a good laugh and a distraction from the world- heres me getting a covid care package from my bestie!

---
We are all wondering what is going to happen over the next month or so..
and having something to be inspired by helps with that anxiety. I am constantly looking at new ways to do things, whether that is blogging, modeling, meditating … There is endless information available to you online. FOR FREE.
Have fun with yourself at home. And don't forget to take a walk too! Please stay safe and stay smart during this time. Let me know what else you want to know about while we are in quarantine and what you are loving lately!