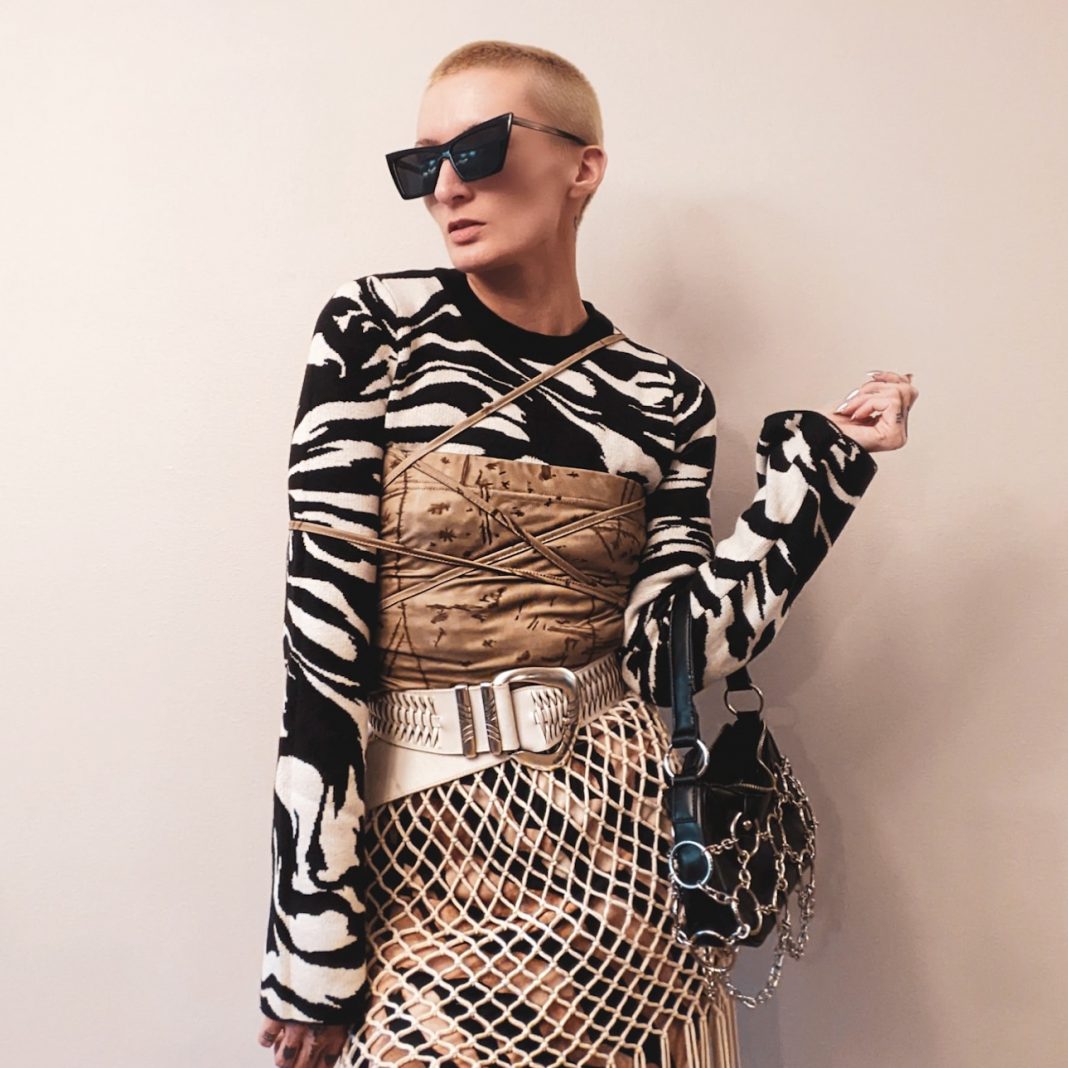 As a fashion designer, stylist, or enthusiast, it can be challenging to maintain inspiration and creativity in an industry that is constantly evolving.

From new trends to innovative designs, the fashion world is always in motion. To stay ahead of the game and continue to create captivating pieces, it's important to cultivate a creative mindset and stay inspired. I am constantly looking at new ways to stay inspired through social media, fashion magazines, or even around Portland where I live. There are endless ways to stay inspired but these are my top 8 ways that you can use to fuel your fashion fire!
1. Follow trendsetters and industry leaders
Following the work of established designers, influencers, and bloggers can help you stay updated on current trends and emerging styles. Keep an eye on their social media accounts and websites to see what they are creating and how they are pushing the boundaries of fashion. I subscribe to over 70 fashion blogs that are always putting out fashion industry news, outfits, and any other inspirational material that I would love.

My top recommendations for industry updates and inspirational blogs:

1. Business of fashion – a critical site for industry news, runway information, and retail trends.
2. Kendi Everyday – This blog is stunning and full of beautiful outfits and inspirational boards.
3. Womens Wear Daily – a must for industry updates, designer information and inspiration.
4. Who What Wear – Daily blogs for style ideas, outfits and celebrity news and trends
5. W Magazine – this magazine is gorgeous and my favorite site for fun images
6. Door 11– all the fashion runway shows you need in one site beautifully laid out
7. Trendland – Where you will find all the most interesting news and visuals for art, fashion and streetwear
8. Lookbook – A site to post all your outfits and discover others
9. Instagram – the obvious choice for all inspiration!
10. Pinterest – My favorite choice for inspiration because it is all visual-based.
Honorable mentions of course are Vogue, Elle, and Popsugar.com – These are all great resources for daily inspirational content. I also watch fashion shows on Amazon and Youtube. Follow people who inspire you – don't waste time on wishing you were someone else.
---
2. Keep a mood board or scrapbook
A mood board or scrapbook can be a great way to visually organize your ideas and keep track of what inspires you. Cut out images from magazines, save pictures from the internet, or take note of colors, patterns, and materials that catch your eye. I use Pinterest most of the time and keep a little moodboard next to my desk. I also read the latest books and keep a fashion encyclopedia handy!
Must haves for keeping a fashion mood board:

1. Canva – Essential for collages, any social media content creation, and images. This is where I create my style guides and all instagram stories/videos.
2. Pinterest – My favorite for keeping mood boards for editorial references, inspiration and the current trends.

3. Create a mood board from magazine clippings and vintage articles! I use this to reference the current inspiration for myself, artists I love, and quotes.
---
3. Experiment with new styles and materials
Expanding your skill set and trying new things is a great way to stay inspired and keep your creativity flowing. Whether it's experimenting with new fabrics or trying out a new design technique, pushing yourself outside of your comfort zone can lead to exciting new creations. My personal style has evolved a LOT over the last 10 years! I always go back to Pinterest for inspiration and search streetwear/ street style. This helps me mix different pieces together in my wardrobe and try new outfits that I normally would never think of.

Tips for experimenting with new styles and materials in your closet:
Start small: Try incorporating small, subtle changes into your outfits, such as a new accessory or a bold lip color. This will help you get used to trying new styles without feeling too out of your comfort zone.

Mix and match: Experiment with pairing items in your wardrobe that you wouldn't normally wear together. You may be surprised at the unique combinations you can come up with. I mix random things together just to see how they work together.

Don't be afraid to step outside your comfort zone: Try styles that you wouldn't normally wear, such as a bold print or an unexpected color. This will challenge you to think creatively and try new things.



---
4. Travel and immerse in different cultures
Traveling can be a great source of inspiration, as it exposes you to new cultures, styles, and perspectives. Immerse yourself in the local fashion scene and take note of the unique styles and trends that you come across. I recently traveled to Tulum and was so inspired by the tropical climate, the food, and the culture. Something as simple as traveling 3 hours away or 5 hours can greatly open your mind to new style and fashion! Save your road trip plans on Pinterest and make it happen.
---
5. Collaborate with other creatives
Collaborating with other designers, stylists, or creatives in the fashion industry can help you stay inspired and bring fresh ideas to the table. Work together on a project or simply share your thoughts and opinions with one another to keep your creativity flowing. I attend fashion shows in my area, go to local meetups and explore local bloggers and their social media. Plan an outing with other creatives around you! I love coffee and love talking to fellow fashion lovers and photographers – so reach out to who inspire you.
Resources for collaborations:
---
Feeling inspired?
Staying inspired in fashion requires effort and dedication. By incorporating these tips into your routine, you can maintain a creative mindset and continue to create captivating pieces. Stay inspired, stay creative, and let your fashion vision come to life! Save this article below for Pinterest!