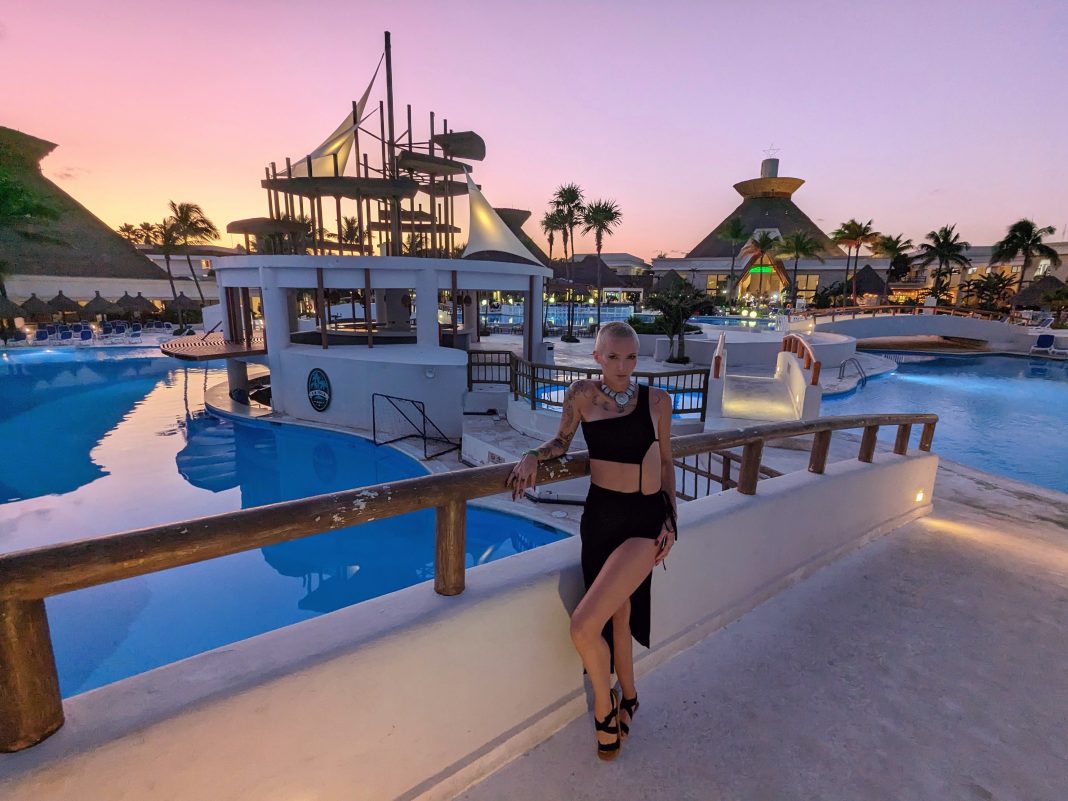 All inclusive – that's all you need.
Well, I am about to tell you because that is exactly what we did in Tulum! And let me also tell you – it is BEAUTIFUL there. We started our trip with a short flight to Los Angeles then finished with a four-hour flight to Cancun Mexico. Which is the perfect amount of time on a plane where I don't need to get up to stretch or go to the bathroom. (I never get up on a flight- it's a weird thing I do). The flights were great… I haven't flown with Delta too much but I was very impressed. So sit back and enjoy my story about our Mexico trip, how we did it, what I did for packing and all the fun shit we got into while we were there!

Booking our trip
We used cheapcarribean.com – and it was super easy and affordable. They have so many great all inclusive packages that include your flight. So with a round trip flight for each of us and all inclusive with shuttle transportation to and from the aiport (cancun is about an hour away from Tulum), our total each was about $1300.00 per person. Completely doable! That is the cost of my rent and expenses lol. So we booked it in December with no worries. They also offer a pay in two part plan, so you can pay half now half later.


Packing for a 7-day trip
I love packing! Why? Because its something I am good at. I prepare everything and I use packing cubes from amazon. My luggage was a 5-year anniversary gift from H&M so it's not the best, but I am going to be upgrading this year to an if set. Shop my favorite packing items below! From carry-on bags, to toiletry carriers – I plan for everything. They really help keep me organized and keep me from losing anything. And yes, I overpack – I brought 4 pairs of shoes, 9 dresses and all my toiletries, and a lot of makeup. I didn't even wear makeup most of the time because of the humidity lol. My skin has flourished since this trip though, it is soft, tan, and pimple free. For outfits I went thrifting and affordable. Breezy, light clothing only- the only time I needed a jacket was during our shuttle to the airport. Otherwise it was a constant 85 degrees.
The best items for traveling:
My favorite outfit pieces and essentials:
The Resort – Grand Bahia Principe Tulum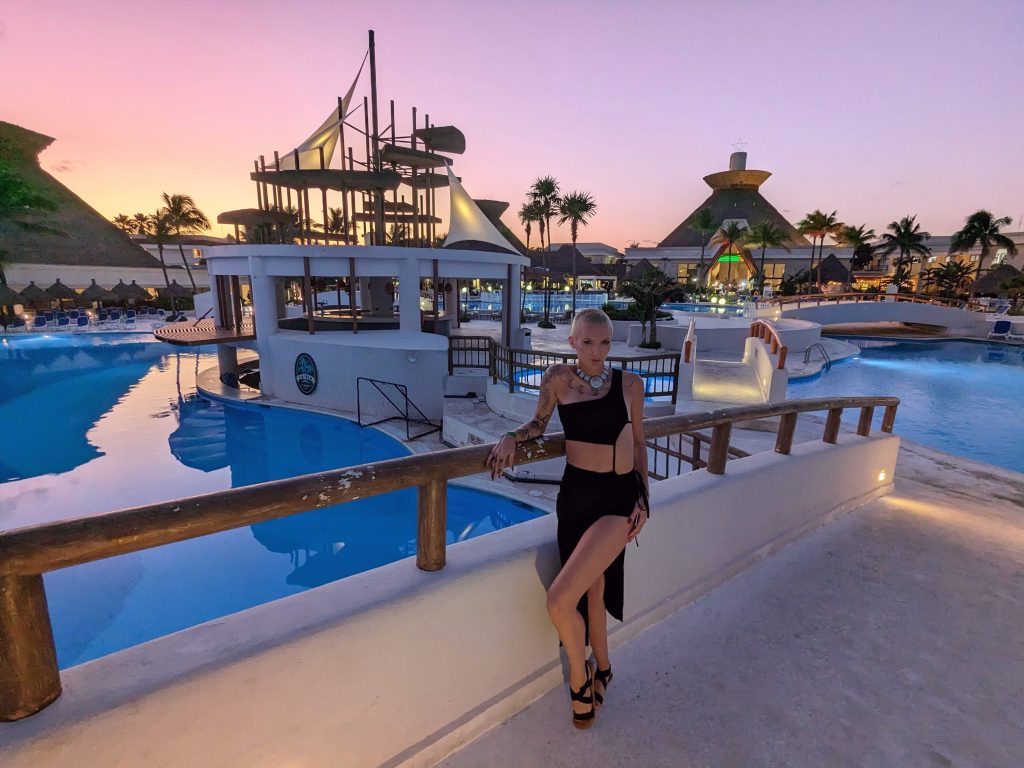 First thing, this place is STUNNING. It has so much to offer – restaurants, excursions, 3 pools, a full spa, buffet, activities, beaches, a mexican market with tons of gifts and goodies… everything. We were never bored, never hungry, and always had a blast no matter where we were. We didn't go in the pools because there was a warm gorgeous ocean just a 5 min walk – so that was where we spent the majority of our time. Sunbathing!! It was wonderful to just do whatever we wanted for a week, with no worries at all.
They had cute critters everywhere – from friendly raccoons to coaties – I was in heaven! For all the details on the resort go to https://www.bahia-principe.com/en/resorts-in-riviera-maya/resort-tulum/ . IT IS AMAZING!! Overall it was a perfect vacation and a great resort.

The best part of all-inclusive and the resort:

– Unlimited food and drink anywhere at the resort
– Beach chairs were everywhere next to the ocean and gorgeous beaches
– Staff was extremely helpful and polite
-Overall atmosphere was fun and inviting
– Food was incredible!
– Excursions are affordable and a great experience

Downsides to the resort:

– Our room smelt of mildew because of humidity (that is gonna happen because it is very hot there)
– Lack of snack/drink options in the room (small mini fridge)
– TV channels did not work – we used our streaming services so it didn't matter

On the flip side, our excursion with turtles was one of the best things I have experienced – It was an absolute blast!! They swam right next to you and we got a beautiful lunch with it – and swam in a cave! Highly recommend!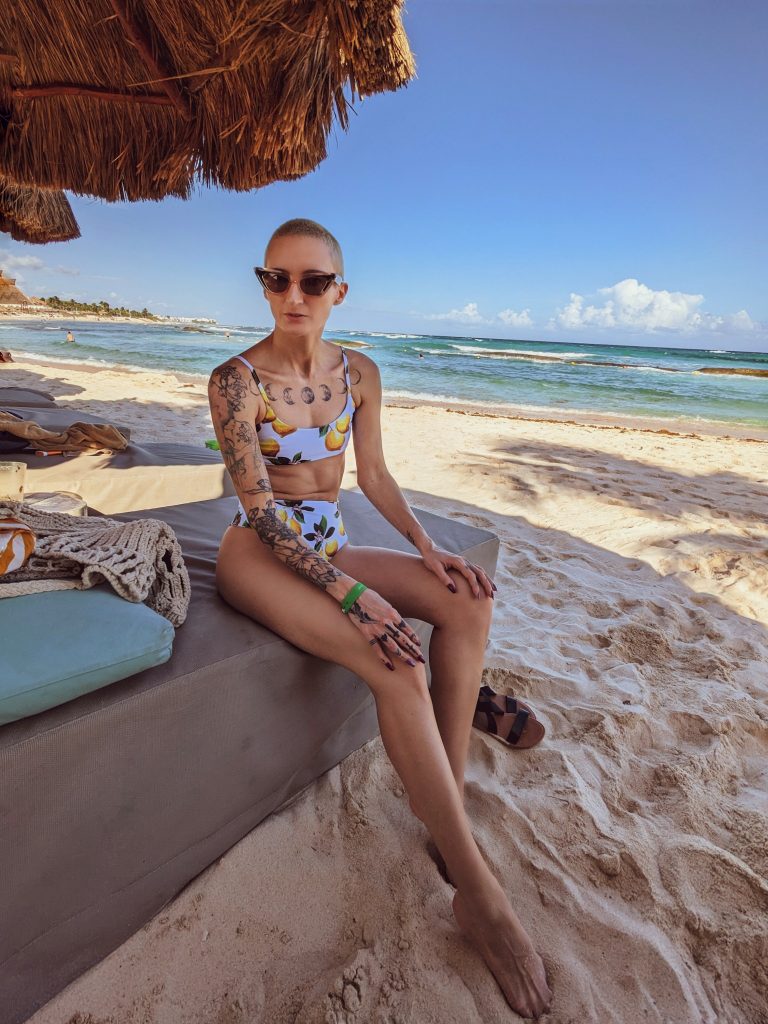 ---
Key takeaways from our trip and what I would do differently
If you ever get the urge to do an all-inclusive OMG DO IT. You will have a blast! No worries, you can eat and drink all you want- great meals, beautiful weather, warm oceans, and just a beautiful experience! You will not regret it.

Tips for traveling to Mexico and an all-inclusive:
– Bring lots of sunscreen (everything is more expensive to buy at the resort)
– Have a travel pillow for the long flights
-Bring lots of outfits – I wore things multiple times but its fun to dress up!
– Explore your excursion options when you arrive, the salespeople will get you a great deal
– Eat as much as you can and explore the provided restaurants and not just the buffet. The reservations we made were well worth it- some of the best food I've had in a while!
– Bring at least $50 in cash- tipping is always nice for the bartenders and excursions.
– Wear multiple sandals and bring water shoes for excursions!
Go book a trip to Mexico- you are going to LOVE IT THERE!!!
---