I have always had a back issue on my right side.


It is triggered by carrying heavy things on my right side and it keeps me from taking full breaths in. It is extremely annoying. We all struggle with some kind of pain, even the slightest irritation or ache can ruin an entire day- and no one wants to deal with that.

I am one of those people who are always out doing something, and I work from home- so I always need relief when it comes to aches and pain in my back. Sitting all day, hiking or just carrying groceries can take a toll on your body. But there is hope for us all 🙂 I found two products that have changed my skin routine for the better- and I wanna share them with you guys!


I am talking about 2 amazing products from Uncle Buds CBD products and why they worked the best for my body and made my skin feel silky smooth! And they are made in the USA and free from Parabens and Sulfates!

So without further ado, please enjoy the CBD products that I rely on for all my pain relief and skin troubles!
---
1: CBD Body Butter by Miss Buds
When I tell you this product smells SO GOOD!

This body butter smells like fresh-picked mangos- and it is so smooth on my skin. I use it after my showers on my legs, arms, and upper back for all-day relief from pain while I am hiking or out and about doing daily tasks. I rely on it for a lot of stuff- especially relief. It nourishes my skin and keeps me pain-free all day.

It's also really easy to use- not too watery or thick which I love. Makes it great for traveling and everyday use! $16.99 as well!


Ingredients:

Water (Aqua), Carthamus Tinctorius (Safflower) Seed Oil, Behentrimonium Chloride, Cetearyl Alcohol, Polyquaternium-37, Helianthus Annuus (Sunflower) Seed Oil, Glycerin, Cocos Nucifera (Coconut) Oil, Cannabis Sativa (Hemp) Seed Oil, Cannabidiol, Sodium Hyaluronate, Aloe Barbadensis Leaf Juice, Panthenol, Phenoxyethanol, Caprylyl Glycol, Ethylhexylglycerin, Hexylene Glycol, Fragrance.
Directions: Massage into cleansed skin when needed.

Benefits:
Contains 120mg of pure CBD oil
Penetrates deep for long lasting hydration
Mango Mandarin Scented
Supplement Rich – high in Vitamins A, D & E
Omega Rich – Helps to maintain healthy skin
Paraben and Sulfate Free
Contains NO THC
Made in the USA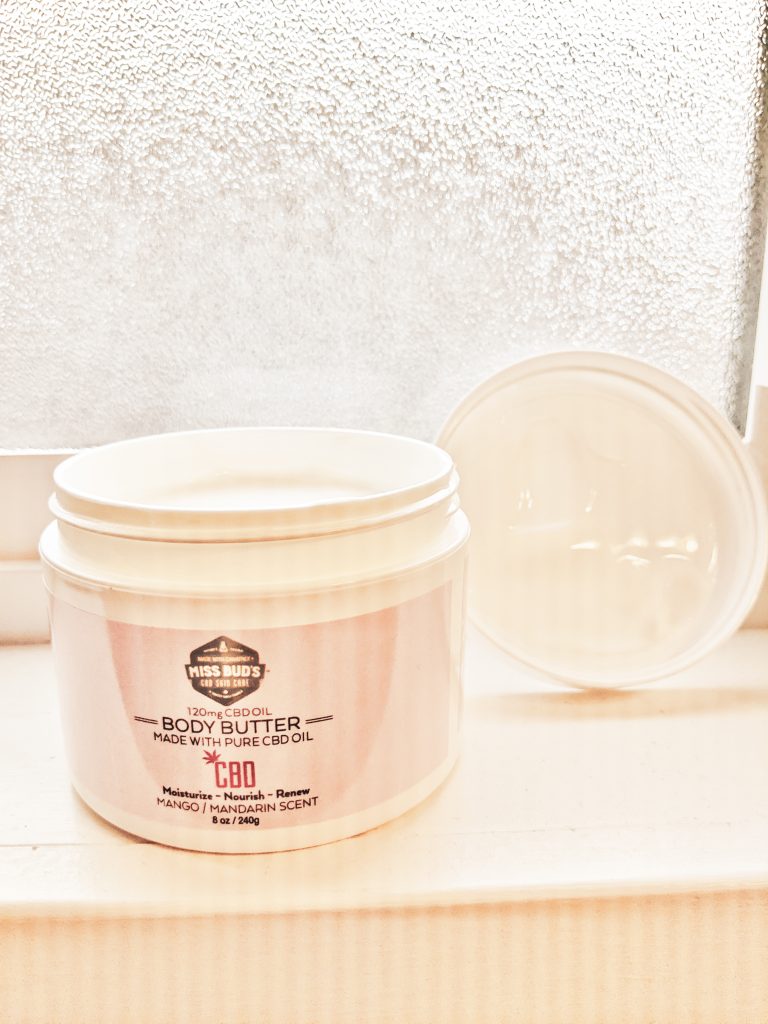 Buy HERE and get 20% when you buy 2 or more!
---
2: Uncle Buds Maximum Strength CBD Topical Body Rub
This stuff is a GODSEND product. It completely dissolves all my pain on any part of my body. This coconut-scented rub also has a slight warming effect when I apply it to the skin – so it makes it that much more comforting while getting rid of my pain.

I highly recommend this for immediate relief for pain after hiking, physical activity, or even after your nightly skin routine. And it is only $18.99! I like this product because it's not super goopy like vaseline or other topicals- its creamy but doesn't leave a residue or oily film.

Ingredients:
Water (Aqua), TEA-Salicylate, Aloe Barbadensis Leaf Juice, Ethylhexyl Palmitate, Cannabis Sativa Seed Oil (Hemp Seed Oil), Polyglyceryl-10 Dioleate, Polyglyceryl-10 Dioleate, Cannabidiol, Ethoxydiglycol, Carbomer, Phenoxyethanol, Ethylhexylglycerin, Disodium EDTA, Allantoin, Sodium Hydroxide, Fragrance.
Directions: Apply directly to the affected area not more than 3 to 4 times daily.
Benefits:
Contains 120mg of Pure CBD oil
Coconut scented
No overpowering smell
Supplement Rich
High in Vitamins A, D & E
Omega Rich
Helps to maintain healthy skin
Contains NO THC
Made in the USA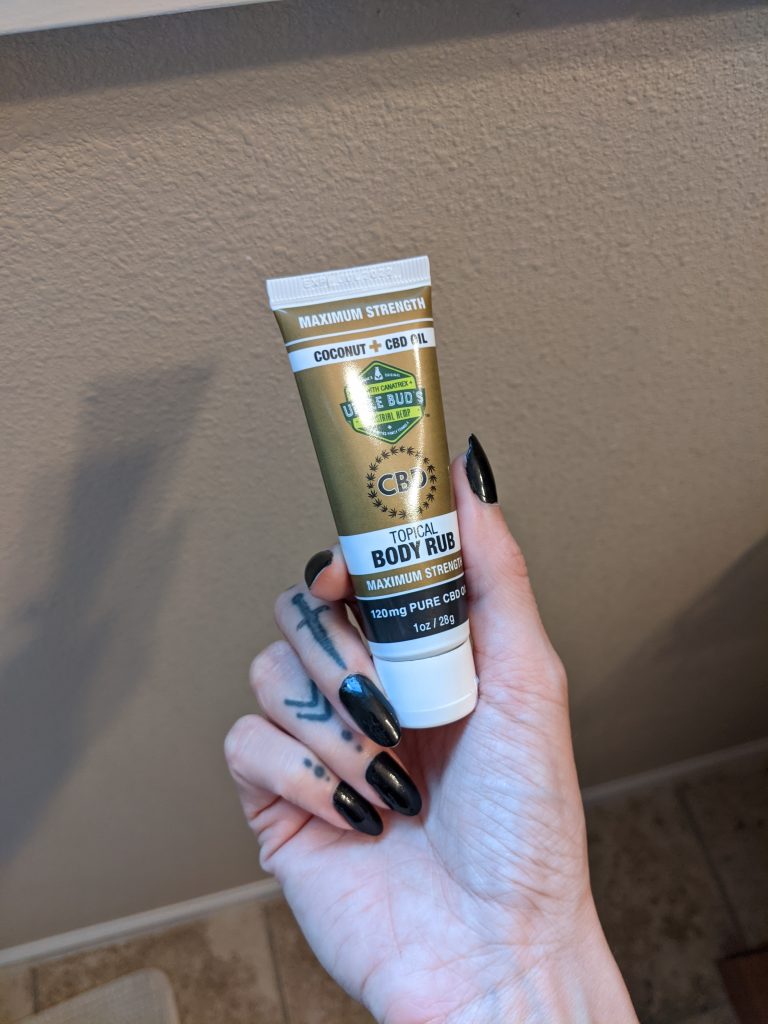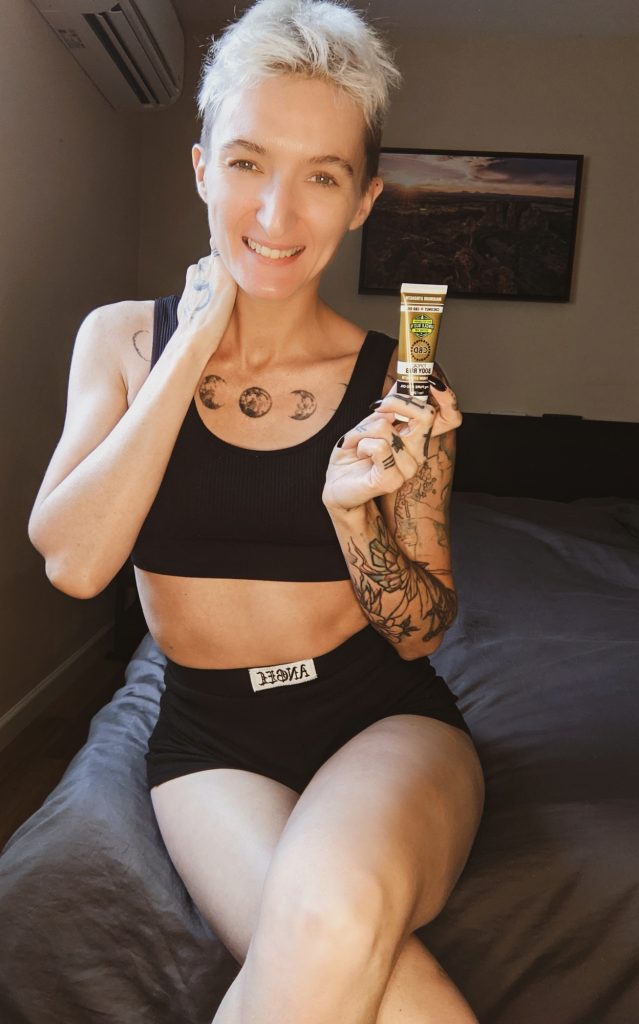 Buy HERE and get 20% when you buy 2 or more!
---
If you have any pain at all and want a natural way to relieve it… These two products are definitely the best I have found!
Whether you are active and outdoorsy, a stay-at-home parent, or just a travel bug- these two body rubs cover all lifestyles. They immediately alleviate all my pain and keep my skin feeling nourished and soft. I highly recommend these for all of your pain and skin needs! I hope you enjoyed this review and I would love to hear your thoughts on CBD products below!

Check out all their products here. They have everything from feminine care, CBD/Hemp topicals and skincare!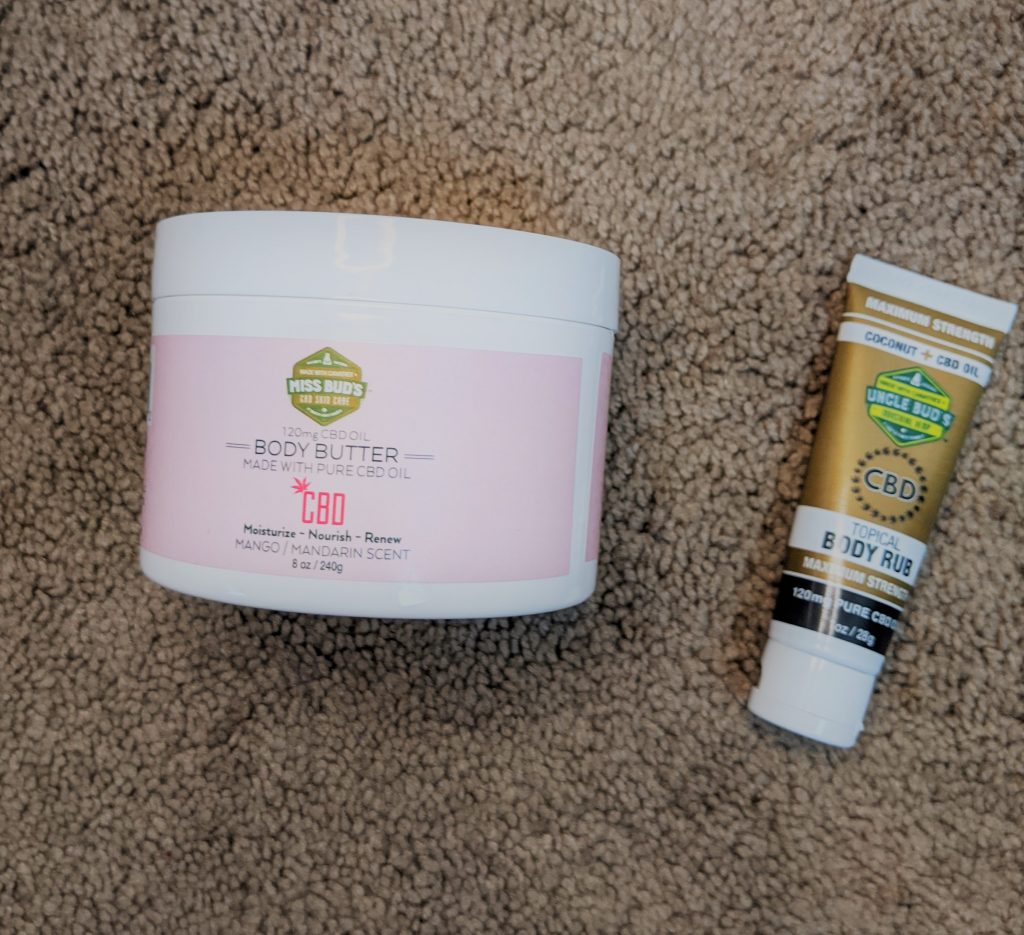 ---