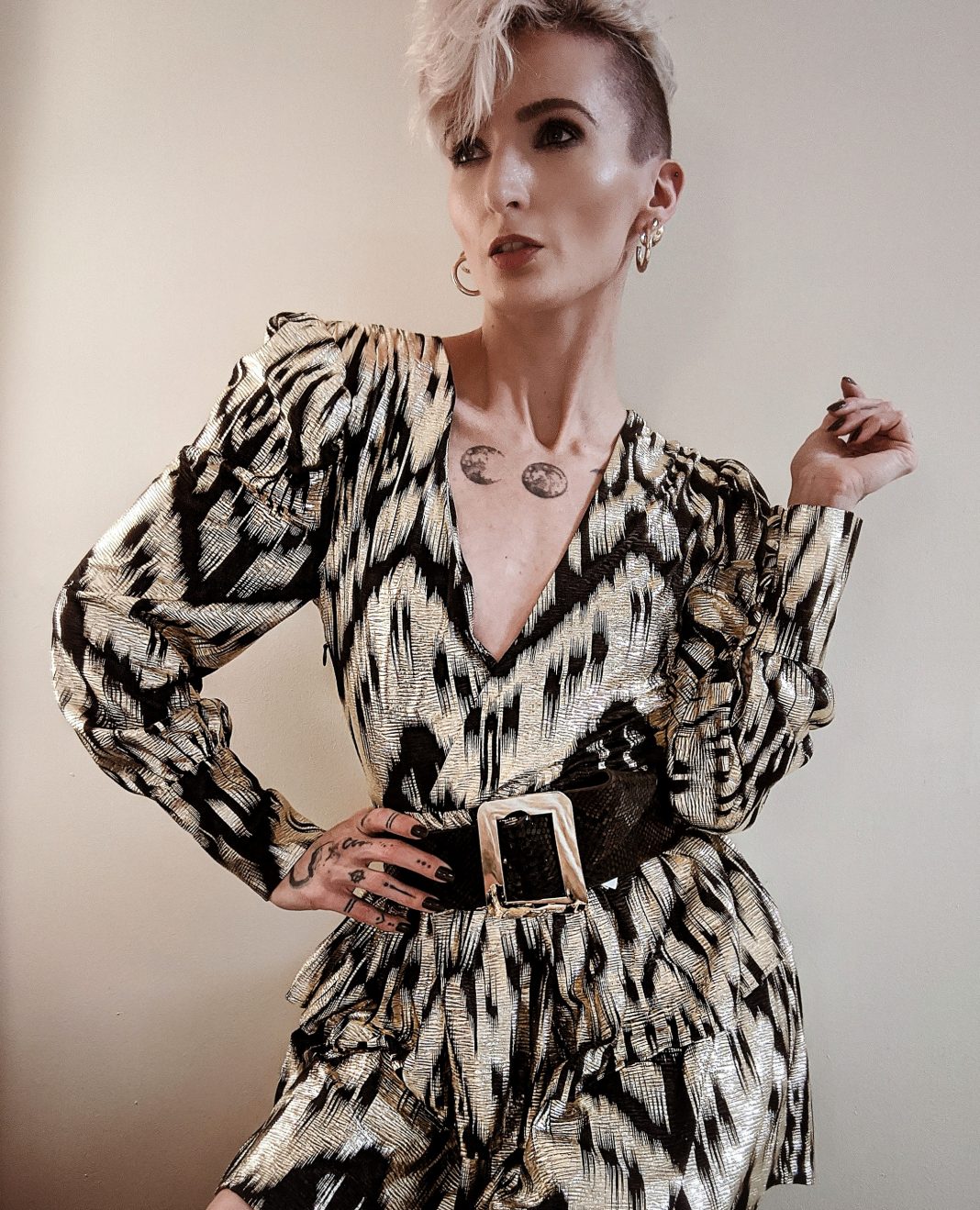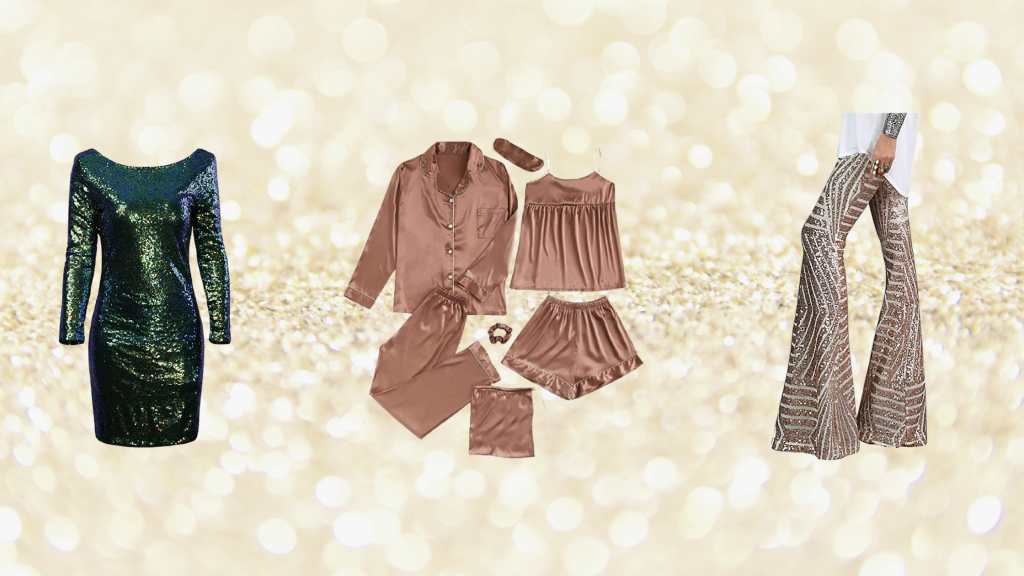 'Tis the season for affordable looks that are comfortable and practical… right?
Let's admit it: 2020 has sucked hard. But, it is almost a new year and that means we should celebrate. Even if it is the comfort of our couch watching Netflix. New Year's is my favorite holiday. Sequin dresses, glittery makeup, dancing all night.. a fresh start. Everything about it makes me happy as hell! And I have yet to NOT dress up. Even if I am just hanging out with a couple of friends or staying home, I always show up in style. Because why the fuck not?! But that doesn't mean you have to blow a ton of money on a new look or a comfy set of pajamas. Let's be practical here- no one is wearing a $200 dress anywhere this year. I won't be out dancing with Roy, no drinking at a bar… no counting down with 100 people around me with glitter falling from the ceiling. Just us two and two other friends. A small, intimate celebration. Because safety first for 2020. I want you all to have a beautiful NYE, so I tried to find the cutest AND affordable outfits for every style. The comfy girl, the trendy… I found all of them. So enjoy the top affordable NYE outfits!!

1. Silky Pajamas
What better way to celebrate the New Year than with comfy, soft pajamas? Yeah, fleece is great but silky gives it a little holiday vibe. And they can be worn any time of day because who is leaving their house anyway?! These are all under $100 too!
2. Party Dresses
Just because you want to be cute for NYE doesn't mean you have to spend a fortune on a look. There are a ton of sequin dresses, satin frocks and feathered looks that are affordable and cute.
3. Festive Masks
If you are going to do a small get together, at least be safe and stylish! I personally have over 8 masks- but no sequin ones yet. These are super cute and will finish your look off for the evening.
4. Shiny Bottoms
I pledge, that this time next year I will own at least one pair of sequin pants in bell-bottom form. How much more amazing can you get with sequin pants?! A little disco, a little 70's and a lot of festive.
5. Comfy Footwear
I bought these beautiful and cozy slippers earlier this month and they are a GAME CHANGER in comfort. They keep my feet warm and are super comfortable. So if you are celebrating at home this year, why not have cute and comfy footwear?!
6. Cozy Sweatsuits
Who said you need to wear sequins and heels? Not this year- you don't even have to leave your house girl. Lounge around in these cute matching sets and you will be celebrating 2021 in comfort.
---
This New Year's may be a little different this year…
but I hope you keep yourself cozy, safe and hopeful for the new year. And if you can feel good in your outfit- even better!