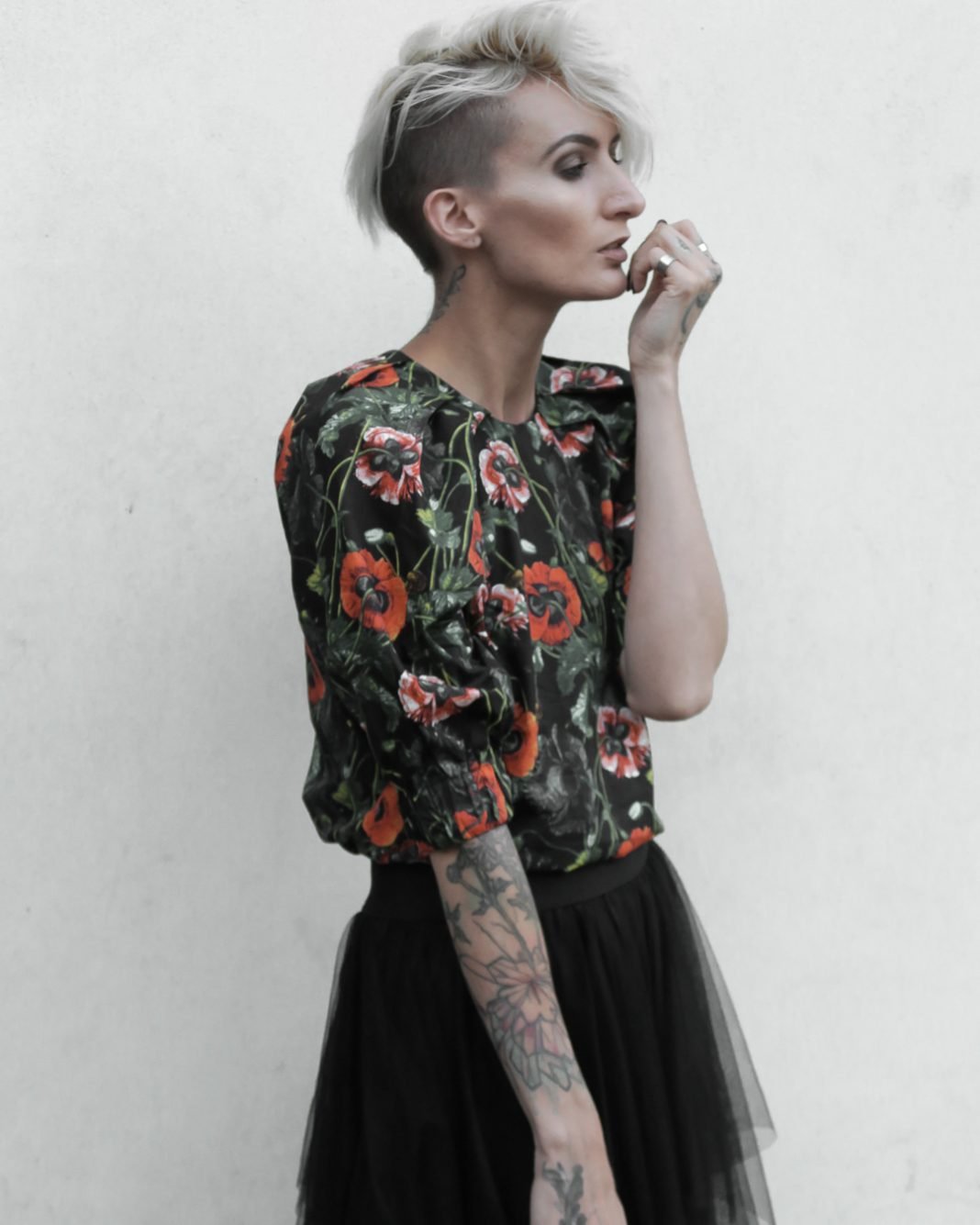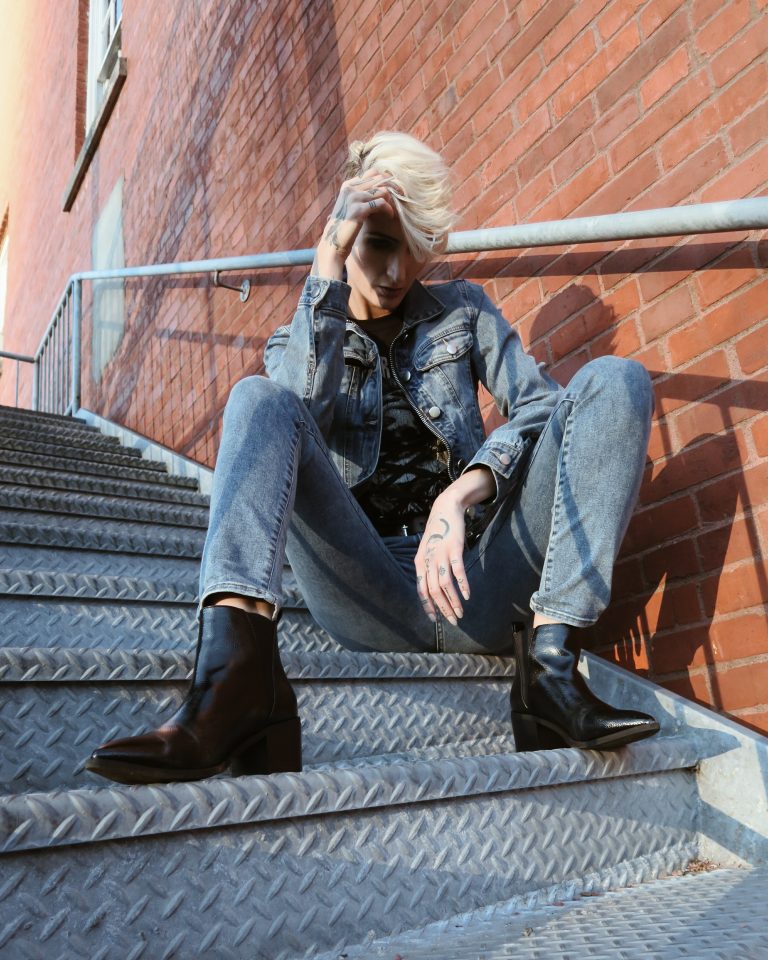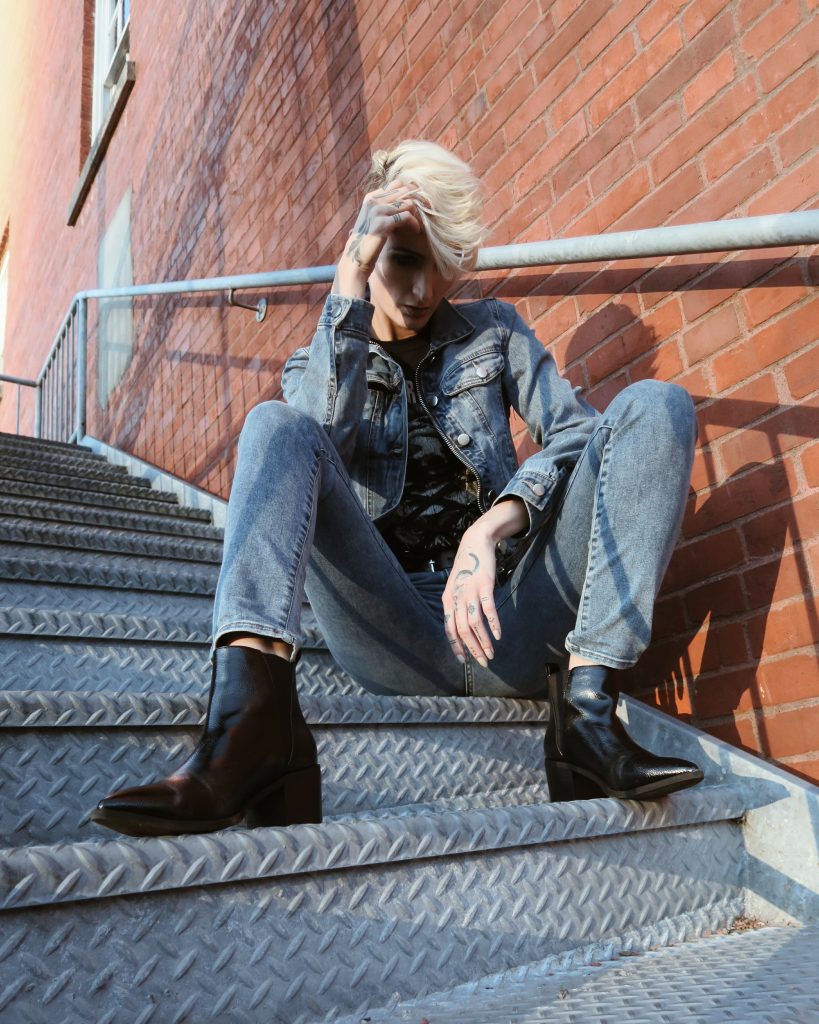 Springtime is probably my least favorite season for clothing...
And it's really because I am a fall girl. Layers, coats, boots- these are my favorite things in my wardrobe. So naturally, florals and breezy pieces aren't really my thing. 
But this year, spring has stepped up the outfit game with some of my favorite trends popping up for the season. Puff sleeves?! Neon?! Blazers? Acid wash denim/80s?! Yes please! (If you don't know already, I am obsessed with everything 80's). I am already adding tons of denim to my cart- lots of leather shirts and mom jeans. This is spring 2020- your guide to the trends and how to wear them. 
Trends you are going to see around in the next few months:
 – Acid wash denim/80's inspired
– Puff Sleeves
– Leather 
– Neon
And I could not be more excited.  
Queue up Billy Idol and Ferris Bueller, cuz I am obsessed. Also, Breakfast Club because it is literally the best movie ever. 
I'm not only going to talk about each trend for you guys, but I am also giving my tips for how to wear them. Cuz we all need a little help with styling right? 
Also, Make sure to check out my guide to finding your style so you can perfect your closet in spring. Click here! 
This man right here is my 80's crush. John Bender. His denim jacket, leather gloves.. the "what the fuck ever" attitude. This movie is everything to me.  Breakfast Club is very dear to my heart! I can recite it basically front to back..so yeah… the trends this year are having me wanting to watch this all over again. 
First trend I am loving for this spring is ACID WASH DENIM. Holy moly, I have never been more into denim than I am right now. Mom jeans, 80's cut straight, long denim jackets… I want it all. This is the top of my list for spring 2020 trends: what you need and how to wear them. 
Style Tips and how to wear it:
1. Wear over-sized denim jackets with a slim shirt/bodysuit to reduce bulk underneath. Denim is already bulky.
2. Pair jeans with a loose fit with a puffy sweater or cami for a more fitted look.
3. Add a little spring flair to any denim outfit with a pair of sleek boots. Black breaks up an all denim ensemble.
4. Customize your jackets/pants with iron on patches! 
The best items to shop below
[show_shopthepost_widget id="3892011"]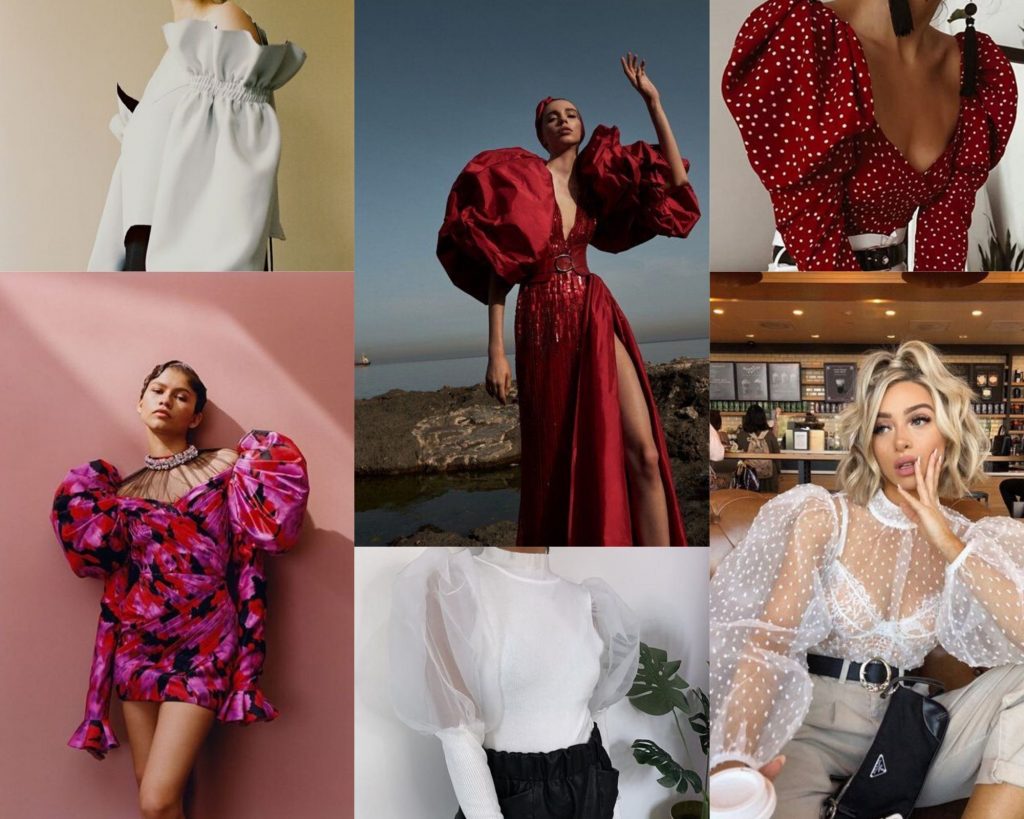 Definitely one of my all-time favorite trends that keeps coming back: Voluminous/Puff Sleeves. They are remeniscant of the 80's as well (probably why I love them so much). 
Not only dresses- but also tops and jackets. 
A must for spring trends in 2020!! 
Style tips and how to wear it: 
1. Try a tulle/sheer puff sleeve for a little added elegance. 
2. Floral patterns can add a little spring to any puff sleeve!
3. Pair with high-waisted jeans or skirts to balance out your outfit. 
4. Add a wide belt to break up the proportions. 
My favorite finds for this trend are below! 
Shop all the best puff sleeve items
[show_shopthepost_widget id="3892019"]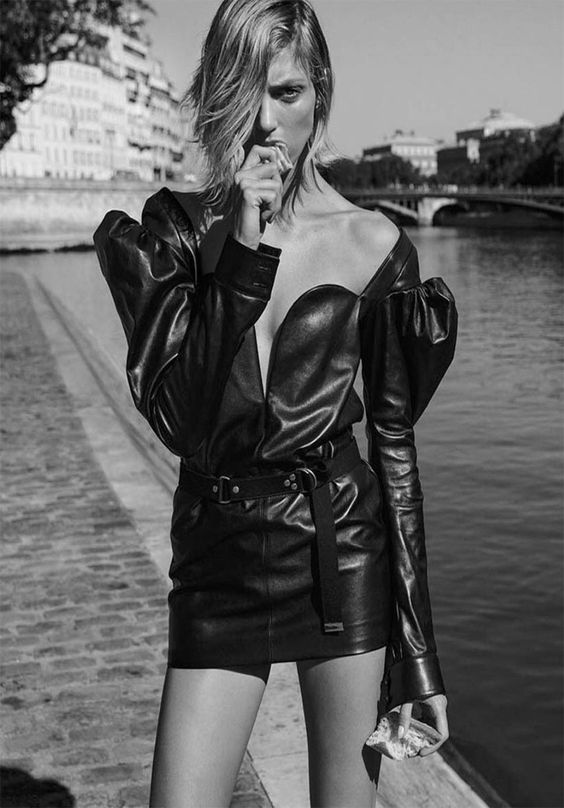 Right now I currently own two leather shirts (one tie, one without) and one pair of leather pants that have a cinched waist. I will definitely be adding more to my wardrobe. Leather is super versatile and adds a chic element to any drab outfit. 
This season we got button-downs, paper-bag waist pants with wide belts and they are EVERYTHING.  
This is definitely a favorite of mine for spring 2020 trends. 
Style tips and how to wear it: 
1. Try a tie-waist shirt to add shape to an outfit. 
2. Pair a chic/wide belt to leather pants for more texture. 
3. Get some puff-sleeves if you can! 
4. Opt-for faux leather when you can- just as good and less environmental impact. 
5. Don't always opt for black- this style comes in all colors now for spring. 
My must-have leather items: 
[show_shopthepost_widget id="3892029"]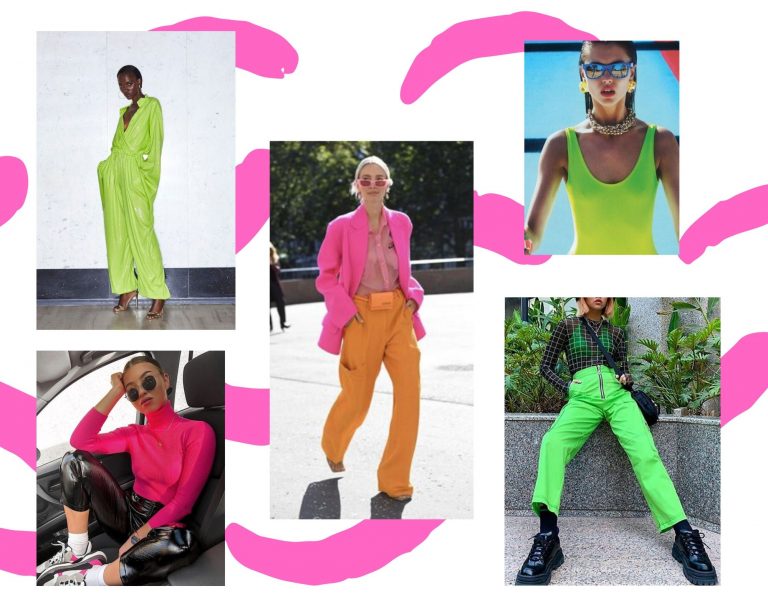 The trend that I hate to love. It grew on me last year, which I never thought would happen. I am not a neon girl at all. I pride myself in my love for black, neutrals and muted tones with a small pop of color. But neon has now become something I enjoy because it's pretty damn bold. People notice you wearing it – and I love that. Its not subtle, so yeah… I love it. 
Style tips and how to wear it: 
1. Cargo pants with a cute crop top are a super fun outfit pairing for neon. 
2. Try other colors besides neon green. Your skin tone may do well with pink/yellow or orange. 
3. Balance a bold neon item with black/white to even an outfit out. 
4. Add a little 90's flair to it- BELTS. Hoop earrings. Gold shoes. 
[show_shopthepost_widget id="3892044"]
It might not be spring yet- but I hope these beautiful pieces give you some inspiration for your next season wardrobe. Very 80's inspired I know. Even if you despise the 80's you can still style these items without looking over-the-top. Try bringing some neutrals into the palette- and some chic heels. 

 I would love to hear what pieces you are loving for spring 2020. I really hope you enjoyed my guide to spring 2020 trends: what you need and how to wear them!

Happy shopping!