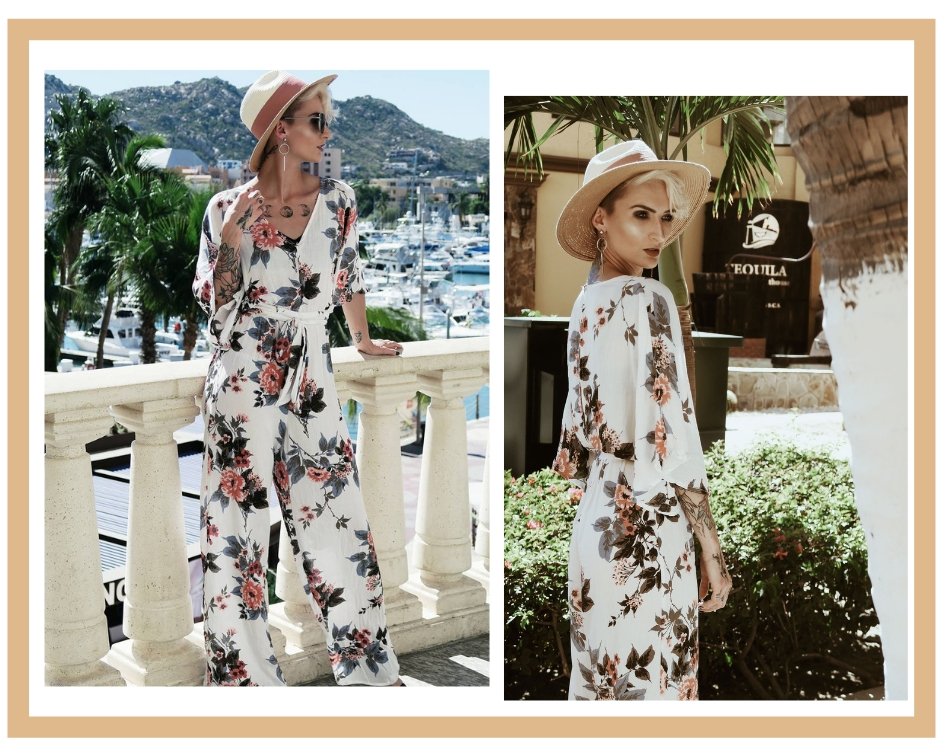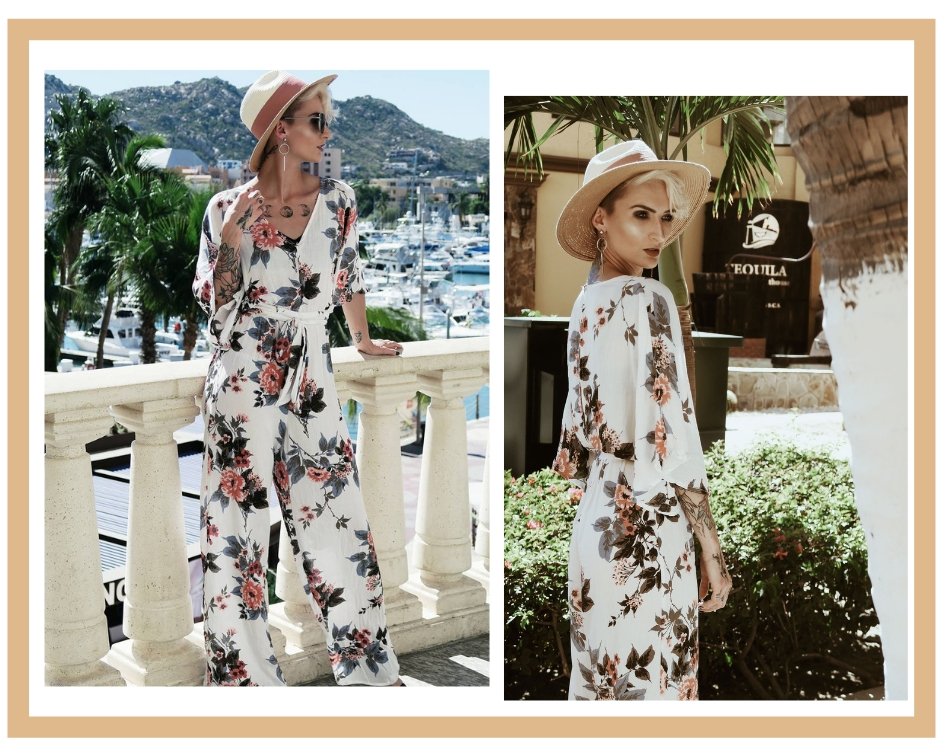 If there is one thing, one piece of advice I can give you about packing for traveling, its: pack what you are going to use and invest in reuseable pieces! Your plans change, the weather can be too hot or too cold and you can't really predict when you will need what. Having a daily itinerary is key to going anywhere- so that you can know exactly what you are doing each day, so your outfit can be planned for that!
When Roy and I went on our cruise to Mexico, I brought a huge suitcase because it was for 7 days, and I knew that we would be swimming, zip lining, going out to eat in hot weather, etc. I planned each day accordingly so that I could have two outfits per day (one for the day, going out, and one for going to dinner/fancy). I had jumpsuits I could rotate in, sandals for any hot weather and dresses that were cotton/linen based. And during the summer it is 100x easier to pack than winter. Less bulk and more airy fabrics and items to wear. So I am gonna share my tips and must-have items for traveling in summer and what you need to have in that suitcase!

---
1: JUMPSUITS AND ROMPERS
Jumpsuits and rompers: they are a godsend. You wear one all day, no separates to work around- just one piece and you're done. To make it more fun, wear it with fun accessories!! Tip: I find all of mine at Charlotte Russe (RIP) and Nordstrom during the months of September- November because they are all on sale and super easy to find, so shop this time of year if you can. These are way easier to pack than heavy separates and are really convienant.
Here are some fun jumpsuits and accessories to make outfit picking a little easier.
---
2: LIGHT FABRICS
When the temperature outside is over 80 degrees, you are gonna want something that is breathable and light. Especially if you are walking around a lot. Stick to linen, cotton and natural fabrics/fibers. Viscose/polyester is not ideal because they are synthetic fabrics that won't do well in hot environments. Also denim and rayon work well because they are made from cotton and super absorbent in high temperatures!


---
3: SUITCASE PACKING CUBES
Holy crap- having separate compartments in my suitcase makes finding my outfits way easier to pack and find. I got mine from Amazon in different sizes so that I can have one for shoes, dresses, tops, and bottoms. It keeps everything organized and sorted. They are also ideal for any beauty/toiletries you have with you so that they don't explode all over your clothes.
---
4: MINI BACKPACKS/BUM BAGS
Something I learned from traveling in other countries is that you need to be careful of any of your belongings being stolen. You are in a new place, and people can take advantage of you not paying attention to your bag. So, I invested in a little backpack that I can keep on me at all times without having to worry about a purse. You have to be careful with your stuff- anyone can take your wallet/passport without you noticing!! And it is so much easier to walk around with a bum bag already on your person instead of a big bag.


---
5: A RELIABLE SUITCASE
You know that your suitcase is gonna go through a lot in baggage claim and traveling everywhere- so investing in a reliable set of luggage is KEY. And you got lots of options now for style and look!


---