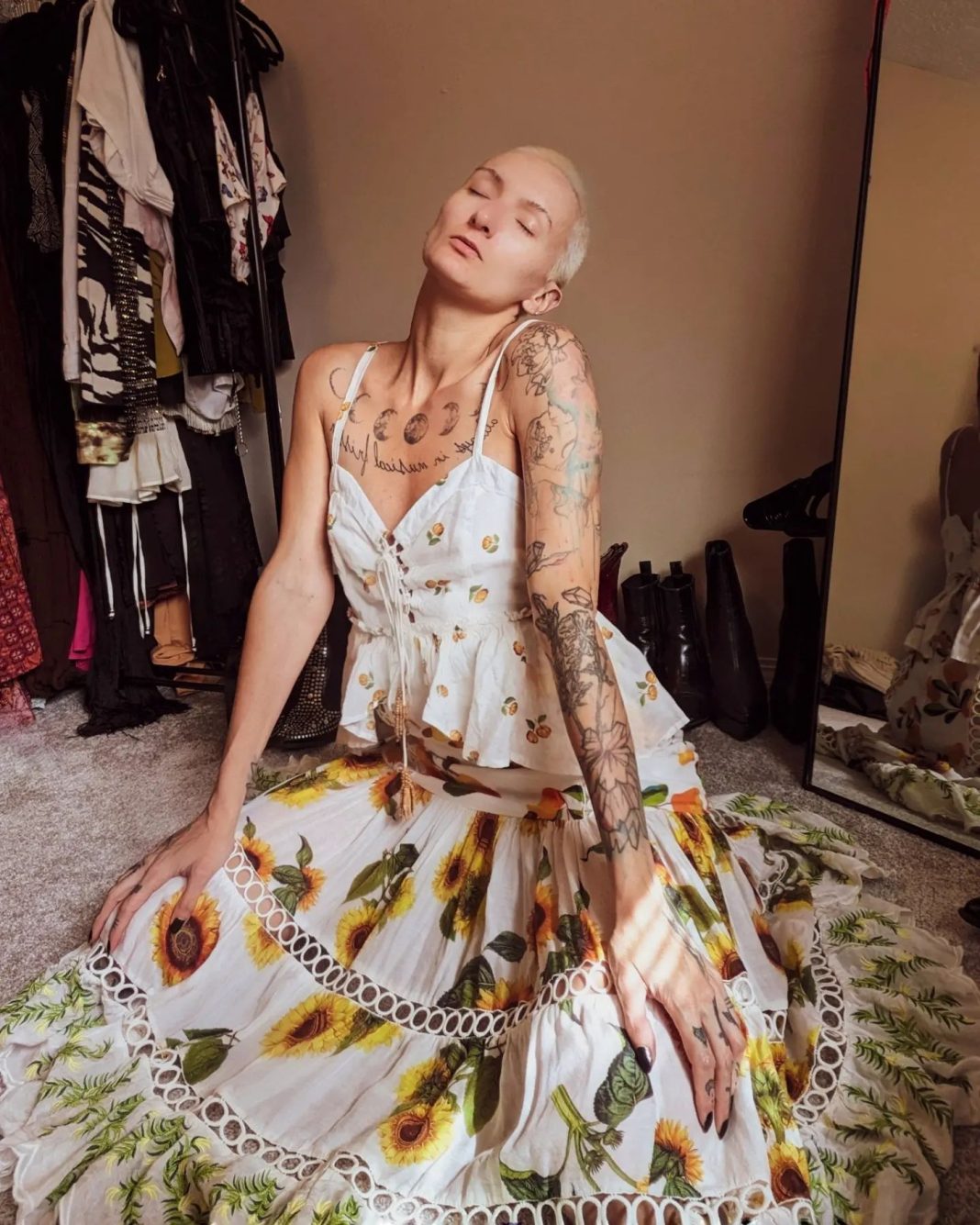 Summer fashion is all about staying comfortable and stylish in the sweltering heat. From breezy sundresses and shorts to lightweight fabrics and open-toe sandals, there are endless options for creating a chic summer wardrobe. Bright colors and bold prints are a must, as are accessories like sunglasses, hats, and statement jewelry. When it comes to fabrics, natural materials like cotton and linen are perfect for staying cool and looking on-trend. Whether you're headed to the beach, a backyard BBQ, or a night out on the town, there's a summer fashion look for every occasion. So, pack away those heavy winter clothes and embrace the sunny season with some fresh, fun fashion!
1. Must Have Maxi Dresses
2. Denim Denim Denim
Denim is a classic and versatile fabric that can easily transition from season to season, and summer is no exception. From cutoff shorts and breezy skirts to lightweight jackets and denim dresses, there are endless ways to incorporate this durable fabric into your summer wardrobe. The key to making denim work in the summer is to choose lighter weight fabrics, like chambray or distressed denim, and to stick with lighter washes and colors. For a casual, laid-back look, pair denim cutoff shorts with a crop top and sandals, or opt for a denim skirt with a flowy tank and espadrilles. Denim jackets are also a great summer layering piece, perfect for throwing over a sundress on cool evenings. With its timeless appeal and versatility, denim is a must-have for any summer wardrobe.
3. Sandals
Sandals are a summer essential that can take you from the beach to the city in style and comfort. With a range of styles, colors, and materials to choose from, there's a perfect pair of sandals for every occasion. From classic flip-flops and sporty slides to strappy wedges and gladiator sandals, there's a sandal for every taste and style. Flat sandals are perfect for casual outings or days at the beach, while wedge sandals can add a touch of elegance to your summer evening wear. Opt for sandals in lightweight and breathable materials like leather or canvas to keep your feet cool and comfortable in the summer heat. Don't forget to accessorize your sandals with a fresh pedicure and ankle bracelets or toe rings for some extra flair. With their versatility, comfort, and style, sandals are a must-have for any summer wardrobe.
4. Accessories
Summer is the perfect time to experiment with fun and colorful accessories that can take your outfit to the next level. From statement jewelry and sunglasses to hats and bags, there are countless ways to add some flair to your summer wardrobe. Chunky necklaces, bracelets, and earrings in bright colors or natural materials like wood and shell can add a playful touch to any outfit, while sunglasses in bold shapes or colors can make a statement and protect your eyes from the sun's rays. Wide-brimmed hats and baseball caps not only add some style to your look but also provide much-needed shade on hot summer days. And for those days spent at the beach or pool, a trendy tote or beach bag can hold all your essentials while adding a pop of color to your beachwear. With so many options to choose from, there's no excuse not to add some fun accessories to your summer wardrobe!


---
Summer fashion is all about light and breezy outfits that keep you cool and comfortable in the heat. Some of the hottest trends this season include flowy dresses, crop tops, high-waisted shorts, and wide-legged pants. When it comes to colors, pastels and bright hues are both in, as well as bold patterns like stripes and florals.
Accessories are key to completing any summer look. This season, try incorporating statement jewelry, oversized sunglasses, and straw hats into your outfits. As for footwear, espadrilles and strappy sandals are both stylish and practical options.
Don't forget to take care of your skin during the summer months! Happy shopping!