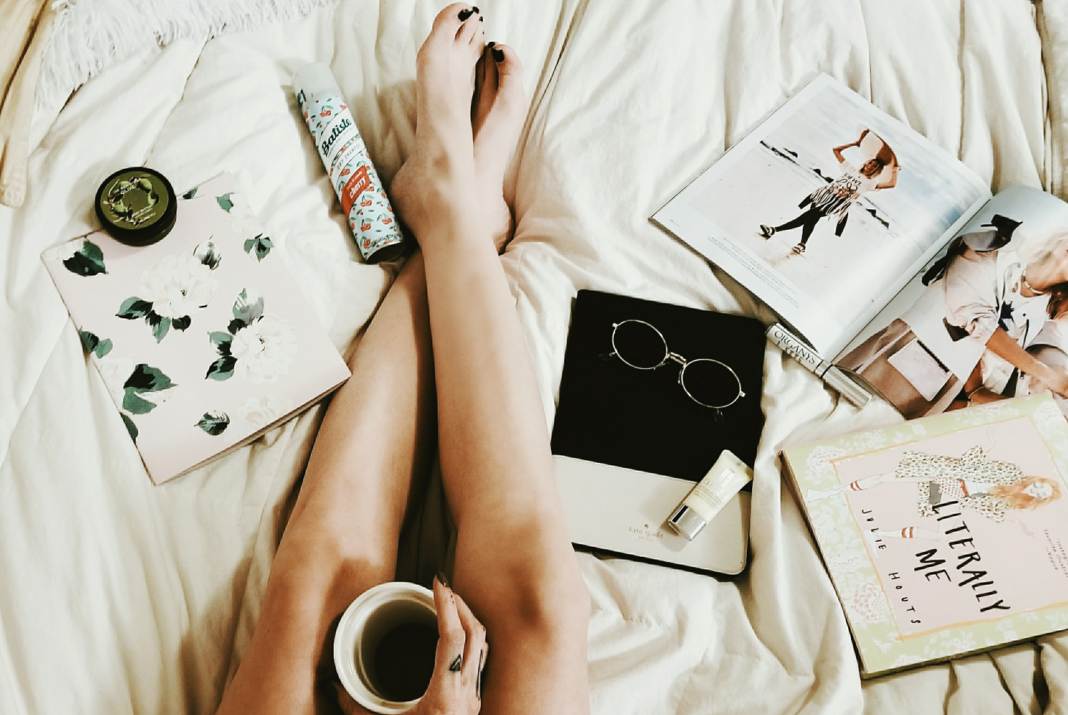 Spring is upon us and boy oh boy-  I have purchased some wonderful things to jump start my spring cleaning and beauty routine! Not to mention some fashion favorites (of course). I recently went through my wardrobe, cleaned out everything that I don't wear anymore and did a deep purge of anything in my room that didn't do/accomplish these three things:
1. Bring me joy
2. Was worn or used in 6 months
3. Useful or absolutely needed
I tend to stick to those three questions when I am shopping, buying stuff online and cleaning out my space. I find it is a great tool to keep it minimal and not let myself go crazy with spending (especially on Amazon). So everything I am going to talk about below is something that I have used, continue to love and have found major appreciation for. These favorites make my life a little bit easier, a little more enjoyable when I am inside on a rainy day and just bring a little more pep in my day.
1. Clinique Dramatically Different Moisturizing Gel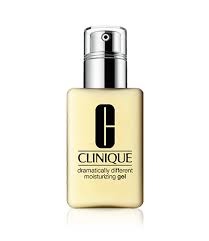 This moisturizer I have used a couple times in the past from trial runs and samples from Sephora, but I recently purchased this from Ulta and fell in love. I have been an avid user of Clinique foundation for over 3 years, so I absolutely love their products. Their toners, face washes and everything makeup is always on point for my skin. And this moisturizer provides me with a lot of moisture and a soft face every time I use it. I use it daily, morning and night and it makes my skin feel like a newborn baby. No dry spots- just full moisture and non-oily which is a huge plus!
Buy it here: Clinique Dramatically Different Moisturizer
2. Literally Me by Julie Houts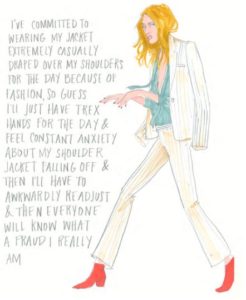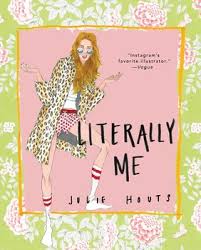 This book has me crying from how real and ridiculous it is. Julie Houts is such a talented illustrator and writer- so if you enjoy a good laugh about the current "influencer" girls and their "curated lives with perfect white walls and coffee," then this book is for you. Its all about being a girl in 2018 and how we handle social situations, even if we don't want to handle them that way. She delicately but brutally illustrates how women see themselves online vs. real life, and the results are hilarious. The captions are so honest, so relate able and so comical, I am so glad I found this book on her instagram. Follow her on ig at: https://www.instagram.com/jooleeloren
Buy her book on Amazon: Literally Me
3. Kate Spade Ipad Folio Cover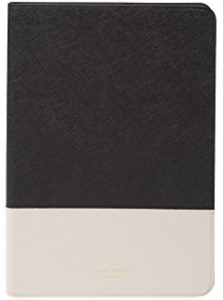 I use my iPad for everything- literally everything. When I don't feel like lugging my laptop around, I always bring my iPad. So when I saw that Kate Spade had a beautiful leather cover for it, well I had to have it. Because I love Kate Spade products and I knew it would actually last me a long time! This cover is super chic and clean. I love the colors and that I can perch it up and watch my shows in bed.
Buy it here: Kate Spade iPad Leather Folio
4. The Body Shop Olive Body Butter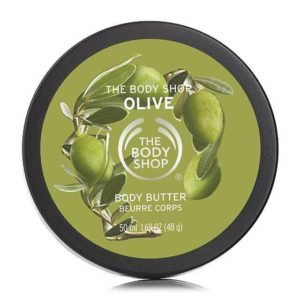 I am OBSESSED with this lotion. I use lotion probably about 5 times a day- not even kidding. I use it immediately when I am done showering, when my hands are dry, when i wash my hands, right before I go to bed… its an addiction. And this body butter is so soft and has a subtle smell of olives, but not in a tangy way. Think a sweet olive that you want to put on your body. Ok, it just smells good ok? Its nourishing and amazing. And it's cruelty free 🙂
Go buy it at: The Body Shop Olive Body Butter
5. Batiste Dry Shampoo in Cherry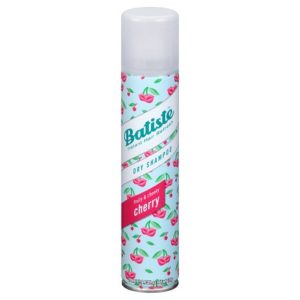 So I have short hair, which means it is that much harder to get some serious volume and texture when the weather is crap, so hairspray doesn't quite do the job. But this dry shampoo by Batisse makes my hair feel amazing, textured and super voluminous. Without the crunchy stuff too! Which is super important to me. So if you need a little boost, but no time to shower in the morning- girl, get this dry shampoo. And the cherry scent is like a throwback to the smuckers days.
Buy it at Ulta: Batiste Dry Shampoo
6. Ban.do Floral Notebooks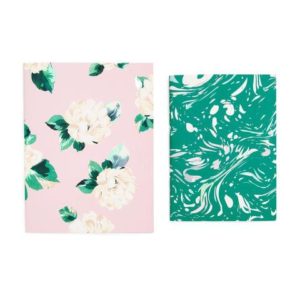 I have fallen in love with everything Ban.do because they are super fun organization sets, cute planners, stickers and everything girly. I am the kind of person who absolutely loves office supplies, fresh notebooks and writing utensils. I guess it's the fresh start feeling it gives me. The idea of writing something down, with a fresh pen and a blank sheet of paper. Its a great feeling. So these lined notebooks are great to pack in your bag and keep all your thoughts and ideas written down. Cute enough to share and small enough to fit in your carry on!
Buy it at Amazon: Ban.Do Floral Notebook Set
7. Organys Lash and Brow Serum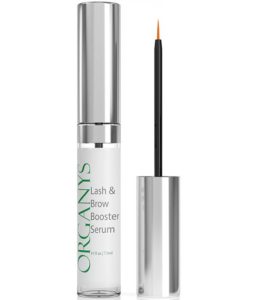 Holy shit, this stuff is a godsend. I recently had a huge gap happening in my right eye eyelashes and was super embarassed and needed a fix right away. I had no idea what happened to my lashes! I figured it was from removing my eye makeup with wipes (which is a no-no), and I bought the Clinique Eye makeup remover later. I found this on Amazon, read through the thousands of reviews, and bought it. I have been applying it to my top and bottom lashes and eyebrows twice daily for about a month, and I have seen dramatic results. My eyelashes are full again with no gaps and my brows have filled in drastically! This is such a vital part of my beauty routine now. It always feels so good to have full, long lashes.. and this gives you just that. Cannot recommend enough!!
Buy it on Amazon: Organys Eyelash and Brow Serum
8.  90's Inspired Sunglasses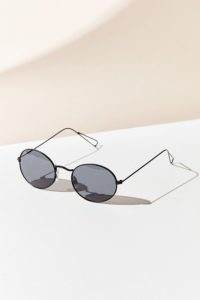 I got my pair from H&M and I absolutely love them. They make me feel like Drew Barrymore circa 1997. A little Clueless too. Very trendy and super cute. I am definitely digging this current 90's inspired sunglass trend.
Buy them at Urban Outfitters: Sunglasses
There is my March Favorites for you guys! Hope you found some new treasures from this post and I will see you next month for my April Favorites!