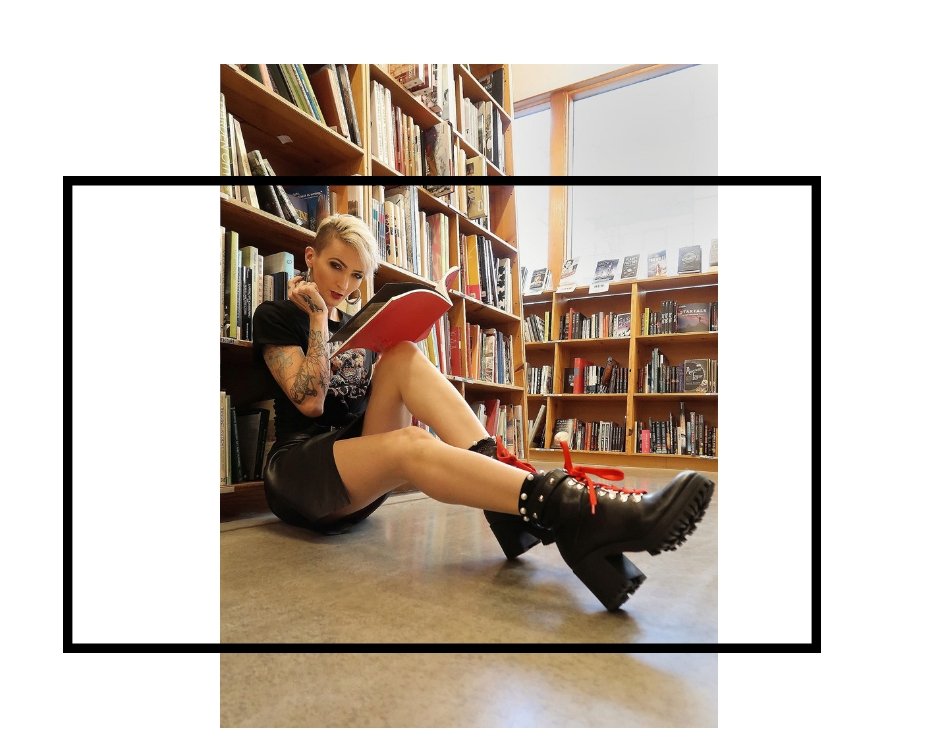 SO YOUR OUTFIT FEELS A LITTLE BLEH…
We've all been there. You get an outfit that could use a little tszujing. Maybe it's a little colorless, a little bland… maybe you wanna go to the beach and add a little something to make that bikini more fun. There are plenty of options to add a little something to any style. Wanna know what you should absolutely have in your wardrobe? I made a lovely blog HERE for you so you can feel confident in making your closet your own. Literally the possibilities are endlesssssss. I am a firm believer that accessories can make or break an outfit. The wrong accessory, the wrong pair of shoes and it's all done.
My inspiration when I am shopping for new earrings or a cute pair of shoes: Iris Apfel.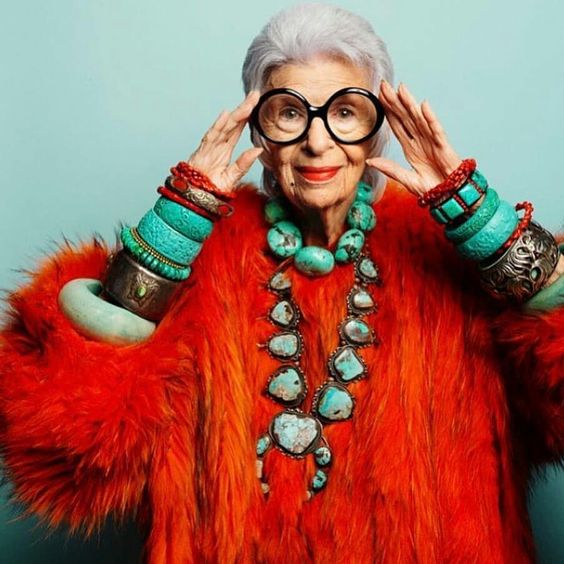 I love everything about her and all her stylish pieces. She has no fear with her bracelets, sunglasses – anything to top off an outfit. And this season, there are so many cute add-ons for a fun evening out, a vacation, or just something for a workday.
I found the best of the best so you can feel confident with any accessory this season.


1:EARRINGS
Funny thing about my relationship with earrings: I never really wore them. I went through my choker phase, my ring phase (before my hand tattoos), and finally settled on earrings as my true love. I think it started about 2 years ago when earrings started to get really big and fun. I love minimal but super edgy pieces: a fun curved shape, some shells or diamonds… something that is over the top but classy. This summer's earrings are all about details and not being afraid to just go for it. Pair a pretty oversized set with a simple outfit to balance it out or just mix patterns with a bold pair of pearl hoops. Why not.

Shop my favorites below!
---
---
2: SANDALS
I cannot tell you how much I love a pretty sandal with a block heel. It is quite scary how much I love a beautiful shoe. Not only because its just a great item to have in your wardrobe, but the shoes dictate everything about the outfit. It is the most important part of any wardrobe/ensemble to me. Period. And I am loving the fact that in the last few seasons we took sandals really far and just had no care about what to put on them. Anything goes! Also, orange and muted colors are in this year and how can you go wrong with that?! I love pairing my black block heels with a skinny jean or add a little flair to your dresses with a pop of colored heel. My favs are below!

---
---
3:SUNGLASSES
Probably my favorite accessory right now: sunglasses. They are just such a good addition and can add serious attitude to anything. ANYTHING. Plus I love hiding behind them and secretly judging people. So many shapes and sizes… I love them all. I am currently loving the small sunglasses trend (maybe its over, I still love it). Also cat eyes- timeless. I am obsessed with the acrylic/clear trend too. So much 90's.


---
---
4: HEAD SCARFS
The newest addition to my closet: head scarfs. Sometimes I get bored with my hair (crazy, I know), so I wanted to try this cute trend. And I absolutely love it. Easy to put on, no hassles and no worrying about what my hair looks like. I just wrap it around, tuck it in with a big bow and go.
---
---
5: HATS
Oooooh yes. Cannot ever go wrong with a fun hat. I just think of that scene in To Wong Foo where he is reading that book and says: "Hats. Hats for career girls!" If you havent seen that movie, go now. Its fantastic. Anyways- hats are just that statement piece that you either feel confident wearing or dont. It says a lot without even trying.
---
---
I hope this list helped ease your struggles or fears with accessories! I know this is summer based but you can wear these anytime of the year and still pull it off. I would love to hear what sites/stores you guys love for summer accessories! Comment below and let me know! Happy shopping!