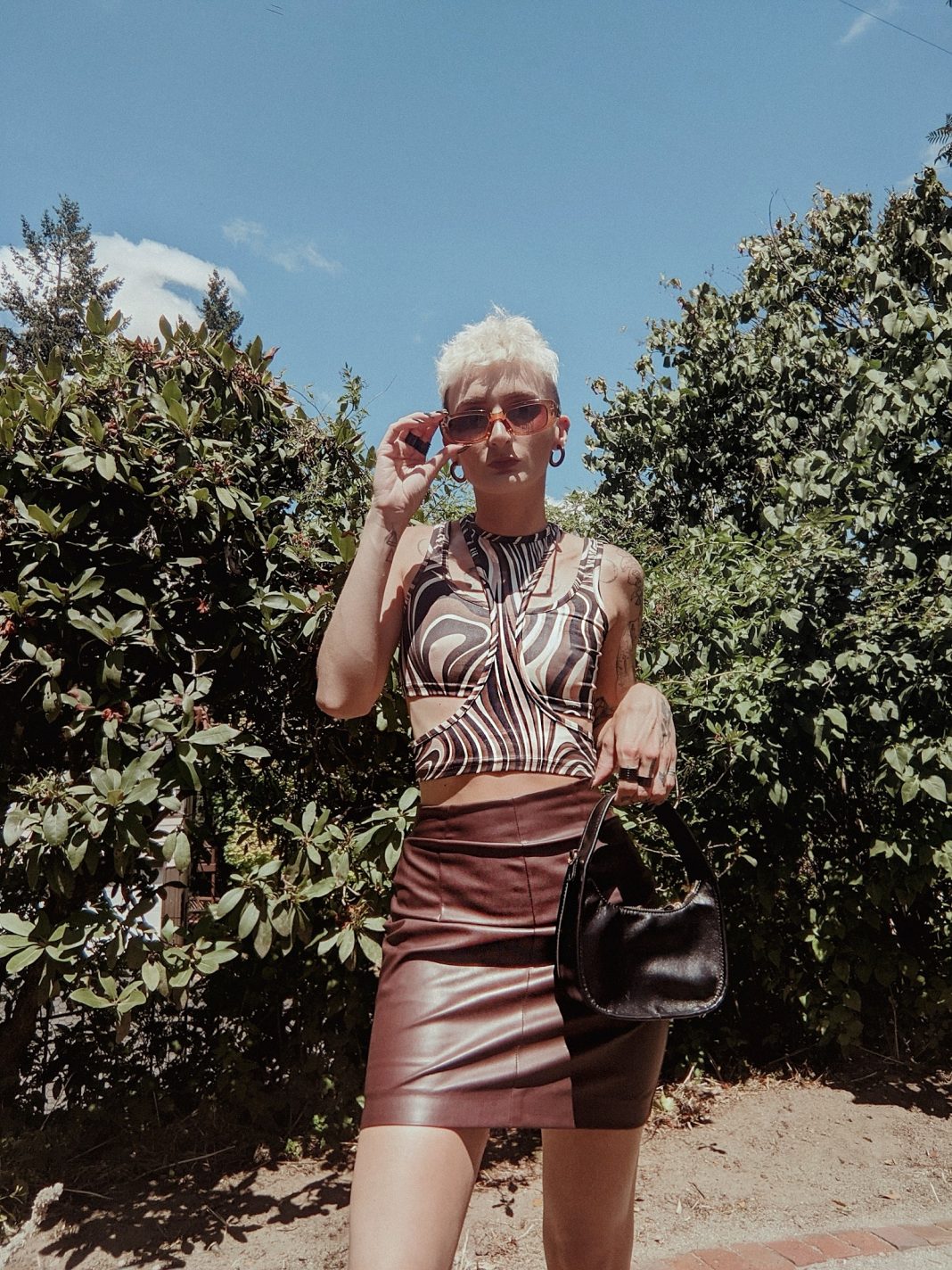 ---
My least favorite era of fashion has come back, and this time I am not mad about it…
Call it nostalgia if you will – but the 2000s are back baby! I am actually in love with the reinvention of the 2000s this year! I remember my butterfly clips, swirly pattern shirts with my chunky sneakers, and neon glasses… It was all perfect for the time. The only trend that I absolutely hated during that time was extra low-rise jeans. NEVER BRING THOSE BACK. I think we knew better as a society to reincarnate that disaster. So no low-rise jeans this time! *whew* Or whale tale thongs. They are somewhere online, but we won't visit that part of the internet.

I think with the last year we have had, we all want something fun. Something more exciting than what has happened. The '70s (one of my favorite decades of fashion!) have also come back, but we will revisit that in another blog post.
For now, lets bring back our middle/high school memories with bad spiked hair and boy bands. And of course, cute clothes.
---
1. Scarf/Handkerchief Tops
Handkerchief tops were never my favorite- mostly because I don't like the handkerchief print on clothes. But the shape I can get behind! I bought a few scarf tops for myself and I actually love them. Although they are playing with the devil when it comes to letting your bits out, I am a part of the IBTC: Itty Bitty Titty Committee. So no worries there. But alas, they are adorable and back in style. Remember: all trends come back eventually. So don't worry about not being in style. That word doesn't hold clout anymore like it used to! Wear the damn top!
✨ STYLE TIP: These tops are loud enough, so try pairing them with flare jeans/bell bottoms or mom jeans. Keep the bottom simple and pair with a cute baguette bag. ✨
Shop some of my favorites below!
My Favorites
---
2. Flare Pants
Flare pants and I have always had a good relationship. I wore the extra-large bell-bottoms when boho chic was in style in middle school. Complete with the fringe hippie belts and the bell sleeve prairie tops. The flares are back again! And not just in bell-bottoms- but comfy flare pants that are patterned, mesh, and high-waisted.
✨ STYLE TIP: Pair with a cut-out top or a fun long sleeve mesh tee for that Y2K feel!
My Favorites
---
3. Square Sunglasses
I used to be obsessed with tiny glasses (I still am), but with acrylic/colorful sunglasses making their way back – I am on board! Acrylic/see-through has always been a fun fashion trend, and it hasn't left yet. There are so many varieties now- neon, acrylic, tortoiseshell- There are tons to choose from!
✨ STYLE TIP: Wear these with a bold outfit that is patterned since they are a statement piece- let the glasses do the talking!
My Favorites
---
4. Swirl Print/Fun Patterns
My closet was once a sea of beige and black- honestly, I prefer it that way. But this season has me going towards crazy patterns for some reason. Who am I?! Tiger print, checkered, swirls… Y2K has taken over my favorite prints! I always think of the 2000s music videos with all the crazy printed outfits/boy band shirts- they were always mesh, loud and swirly.
✨ STYLE TIP: Try a full matching set for this look! Or if you are feeling a little shy, opt for chunky sandals with patterned pants!
My Favorites
---
5. Chunky Sandals
Probably my favorite summer shoe – a good chunky sandal! I have around 6 pairs of just black strappy sandals… They are way too comfortable and easy!
My Favorites
---
6. Hair Clips
I used to sport the crap out of these in middle school. Butterfly clips, those terrible little rubber bands that always ripped your hair out, I had them all. Well, they are back! Neon clips snap clips and butterflies!
My Favorites
---
I hope you guys got some inspiration and ideas for your Y2K come back– it's not going anywhere anytime soon so, enjoy those swirl pants, butterfly clips and chunky sandals!
For more inspiration make sure to check out my Instagram for all my outfit details and behind-the-scenes!